Heidi Klum attacked by topless women during 'Germany's Next Top Model' finale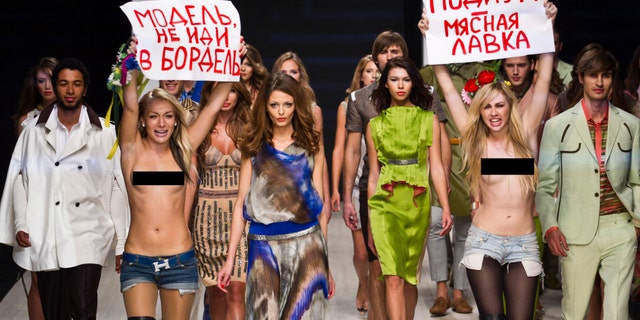 Heidi Klum wasn't the only one shocked by the results of the "Germany's Next Top Model" finale.
On the May 30 finale episode, as Klum was hosting the show, two topless women rushed the stage in protest. Though it's unclear what their issue with Klum was, in place of their shirts they'd written "Heidi Horror Picture Show" across their bare chests.
The two were reportedly from the German feminist group Femen, which has targeted fashion shows in the past.
Security guards quickly removed the nearly nude ladies and Klum maintained her composure throughout the incident.
The women were escorted out and the show continued as planned.
Klum made no mention of the ambush on her Twitter feed, though she did post about the final episode, thanking singers Psy and Bruno Mars for their performances.