Heidi and Spencer Shopping Reality Show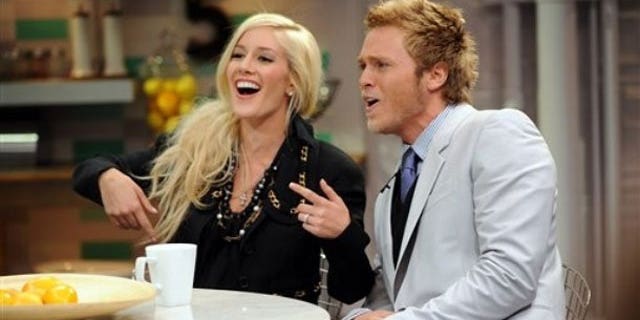 NEW YORK – Reality TV personalities Heidi and Spencer Pratt said Monday they want to branch out from MTV's "The Hills" and star in their own reality show to give viewers a bigger peek into their lives.
In an interview to promote their new book, "How to be Famous: Our Guide to Looking the Part, Playing the Press, and Becoming a Tabloid Fixture," the couple told The Associated Press they're shopping the idea around to various networks.
They said that while "The Hills" -- which doesn't acknowledge its cast members' fame -- only focuses on a small part of their lives, their own show would reveal everything that happens to them. They also said they'd be even be willing to include live segments.
"You don't get to see our everyday lives and what we do," Heidi Pratt said.
But the Pratts also said they don't plan to leave "The Hills" and hope to appear in both shows.
Last summer, the newlyweds also appeared on NBC's "I'm a Celebrity ... Get Me Out of Here!" during a break from "The Hills."
MTV did not immediately return telephone calls seeking comment Monday.