Hedy Lamarr was more proud of her wireless invention than acting in Hollywood, says director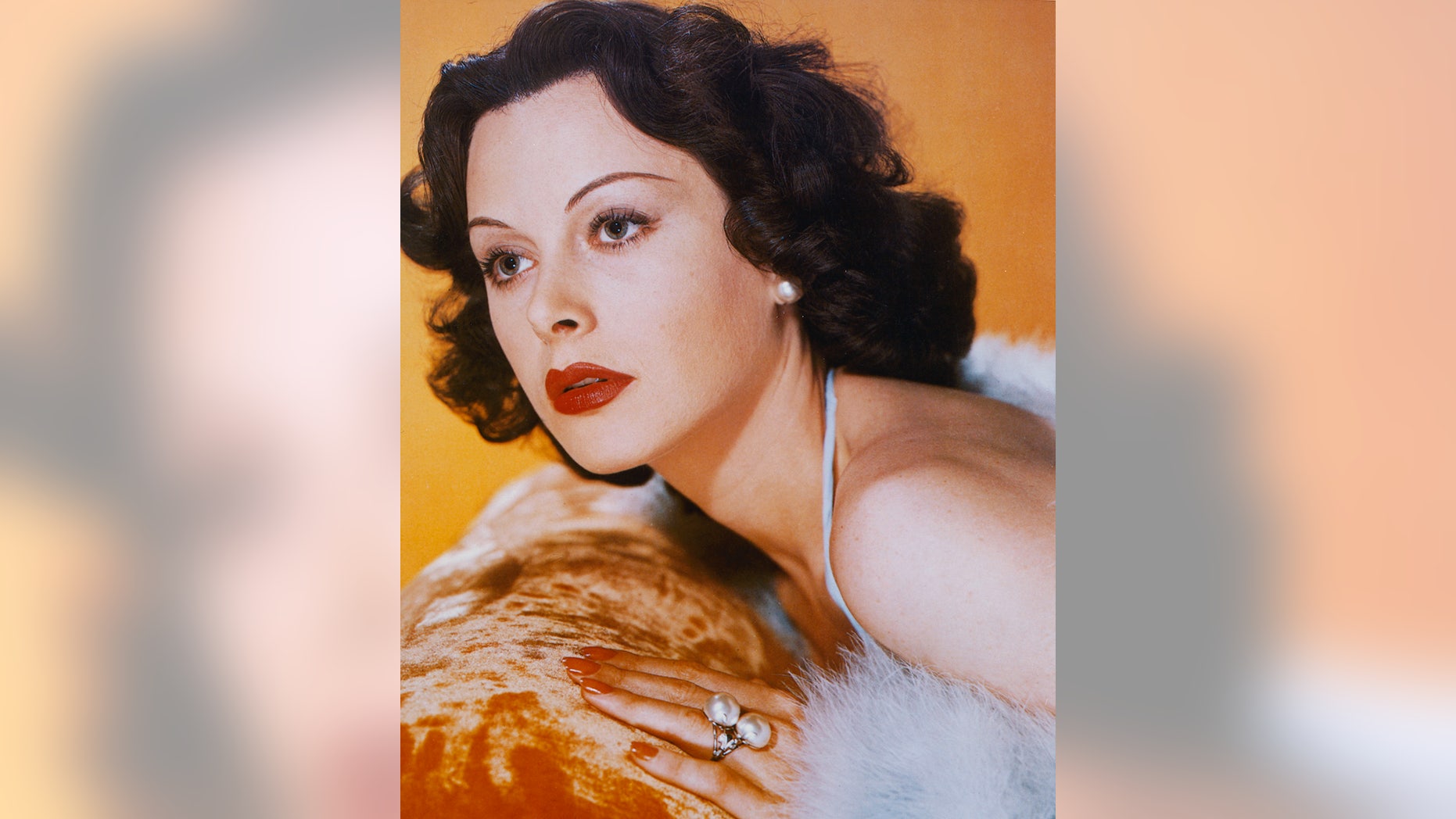 Hedy Lamarr was a reigning Hollywood star during the '30s and '40s who later seduced audiences as Delilah in the 1950 biblical film "Samson and Delilah," but "the most beautiful woman in the world" was also a pioneer in wireless communication.
The Vienna-born actress teamed up with composer George Antheil in 1940 to develop a secret communications system they hoped would defeat the Nazis.
CELEB PHOTOGRAPHER SPILLS OLD HOLLYWOOD SECRETS
Smithsonian Magazine reported that while the patent they received for their invention would ultimately collect dust in the U.S. Patent Office, their idea was later put to use by the U.S. military during the Cuban Missile Crisis. Their work on frequency hopping would later be recognized as a "precursor to the spread-spectrum wireless communications" that is being used in today's cell phones, GPS and Wi-Fi technology.
Lamarr, who died in 2000 at age 86, is the subject of a new documentary, "Bombshell: The Hedy Lamarr Story." Its director, Emmy Award-winning Alexandra Dean, was fascinated by Lamarr's passion for invention, especially during World War II.
"It was a secure radio signal that would allow Allied warships to control their torpedoes," Dean told SmithsonianMag.com Monday. "The radio signal going from the ship to the torpedo would change frequencies according to a complicated code so the Germans couldn't jam the signal. It inspired a secure digital communication system we use today."
Lamarr, an Austrian Jew, was particularly worried about her family, who were left behind in Vienna during World War II.
"She wanted to bring her mother safely to the U.S., but Nazi submarines had blown up refugees who attempted an Atlantic crossing," said Dean. "As it happened, Hedy had been married to a weapons manufacturer who worked with the Nazis before she escaped Austria, so she knew the kind of torpedoes the Nazis had and wanted to design one that would give the Allies the upper hand."
The Navy ultimately turned down frequency hopping technology.
Despite Lamarr's fame and beauty, it was the role of inventor she wanted to be recognized for the most.
"Hedy's fascination with invention was very inborn; it was a natural love, a passion, and it was fostered by her father, who was a banker, but actually loved invention himself," said Dean. "He would point out to her how things worked, the trolley going by, where the electricity came from, and loved her tinkering, so she would do things to impress him. She would take apart a music box and put it back together again, and she just always had that kind of a mind."
Dean added, "She was far more proud of her invention than her film career. She didn't think her films amounted to much."
Lamarr was recognized for her work before her death. Smithsonian previously reported that back in 1998, the Electronic Frontier Foundation named her and Antheil the winners of that year's Pioneer Award, celebrating their "significant and influential contributions to the development of computer-based communications."
In response, Lamarr reportedly said, "It's about time."