Hayley Atwell: From 'Agent Carter' to 'Conviction'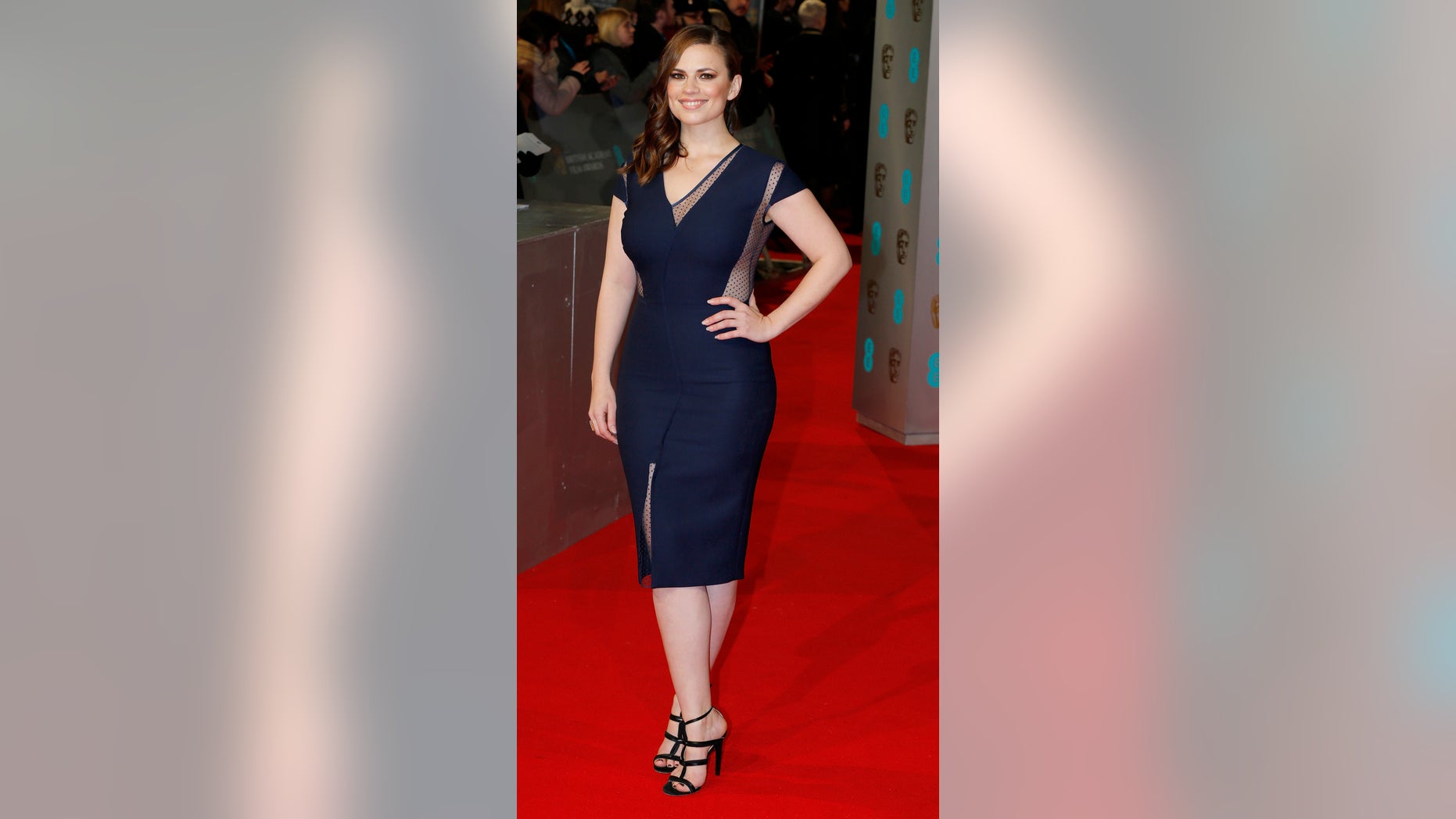 LOS ANGELES – Even though Hayley Atwell has moved from ABC's canceled "Agent Carter" to "Conviction," she reassures fans of the Marvel character that her feeling is that the secret agent for the Strategic Scientific Reserve is not completely dead.
Yes, her funeral was featured in "Captain America: Civil War," which takes place in the present, after living to a ripe old age, but Atwell feels that there still may be stories to be told in between the '40s-set series and the modern-day film, especially if she can convince the powers that be to do an Agent Carter movie.
"I don't feel like I've said goodbye to her," Atwell says. "She does still seem to live on a lot for the fans, and Marvel is still such a big part of my career and, I suppose, my professional family that I would absolutely not rule out the idea of going back to Peggy at some point, or seeing her in other avenues. I love her, and I hope that she has a life elsewhere in another time."
But for now, it is refreshing for Atwell to play a contemporary woman, which is definitely what her role as Hayes Morrison, a lawyer and former first daughter with a mother running for the Senate, in "Conviction," is.
The timing for the series couldn't be more apropos, considering the presidential race and the fact that both candidates have newsworthy daughters: Chelsea Clinton, herself a former first daughter, and Ivanka Trump.
"Hayes is doing such a terrible job compared to the first daughters that I've been researching, who are incredible role models, strong women," Atwell says. "I think Hayes has all of that, yet she's just been damaged in some way, and is trying to clean up a lot of the psychological mess of her 20s."
"Conviction" follows Hayes from her jail cell -- she was arrested for possession of cocaine -- to the job she is blackmailed into taking as head of the Conviction Integrity Unit (CIU) from her nemesis, New York District Attorney Conner Wallace (Eddie Cahill). The only reason she agrees is to avoid damaging her estranged mother's (Bess Armstrong) Senate campaign.
"We actually see the relationship between mother and daughter, which, of course, we're not privy to with real first daughters, as it should be," Atwell says. "So, I'm having to, with the writing, just make that up as I go along. I think the most interesting thing is one line where Hayes says, 'Were you ever just my mother, or was that always another angle?'"
While the mother-daughter relationship is a compelling one, it is not the central focus of the series. Rather, the cases will be. Each week, Hayes and her team will review the case of a convicted felon to see if there is any possible reason for a retrial. As head of the CIU, Hayes will be able to pick the cases, and she will not hesitate to select ones that help her position or that undermine Wallace.
"The cases go hand-in-hand with the relationships that are forming within the office," Atwell says. "When you do the pilot, you're setting the scene, but by the second episode, you're in it, so you go, 'Well, what are we going to do now?' This next one is a bold move."
"Conviction" premieres Monday, October 2 on ABC.