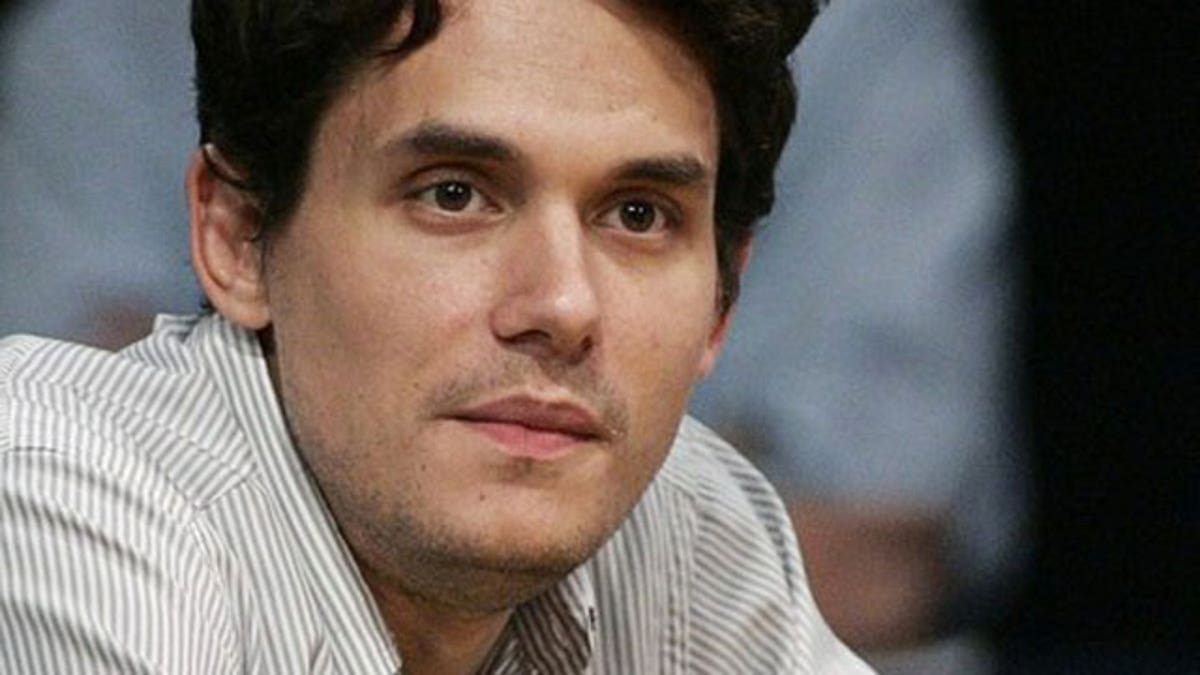 LOS ANGELES – John Mayer shocked fans this week in a controversial interview with Playboy magazine in which he used the N-word and likened his sexual desires to that of a white supremacist. But despite a quick apology and explanation via Twitter, followed by an onstage breakdown during a Nashville concert, it appears his self-proclaimed "hood pass" may have expired.
"Whenever you use the N-word, there are going to be serious consequences," an A-list Hollywood record executive told Pop Tarts. "People come back all the time from inappropriate comments, but this is a serious problem that could possibly hurt record sales and his public perception if it keeps blowing up. Mayer should do some sensitivity training, which might be a good start in bouncing back from this."
Prior to the incident, which coincides with Black History Month, Mayer was often penned as a crossover artist. Over the course of his career, he had worked with a range of black music moguls including Jay-Z, B.B King, Herbie Hancock, Nelly, NaS and was even one of the few artists featured in last year's Michael Jackson Memorial Concert. But experts speculate that he may have quite a bit of crawling to do to get back in the industry's good graces after using such degrading language.
SLIDESHOW: Celebs Who Put Their Foot in Their Mouth
"His comments were as offensive as you can get," a label insider said. "Some African-American artists will definitely stand their ground and just write him off. Mayer's comments are not only unacceptable, they're illogical and totally irrational for somebody who is as smart as he is supposed to be."
The National Organization for African-American women was also "outraged" by the interview.
"The NOAW is outraged by the recent degrading and irresponsible statements made by recording artist John Mayer. His statements in regards to African-American women were disgraceful," a rep said in a statement. "The use of the 'N' word was particularly offensive and vile. His outlandish statements are a slap in the face to the multitude of African-American people who are his fans and who have purchased his music."
Mayer's comments have understandably drawn criticism from the hip-hop community, with several artists taking to their Twitter accounts to express their thoughts.
"My man John Mayer must love the taste of his own foot," rapper Talib Kweli Tweeted, while Noreaga apparently wrote "Dear John Mayer, black women don't like u cause ur a a--hole."
However The Roots' Questlove was a little more forgiving.
"hmmm. ill give mayer a benefit of the doubt (remember how people misinterpreted my photo?) and assume that was a punchline gone awry," he Tweeted on Wednesday. "lol then again on 2nd read....can't wait to see spin on this. i swear his #1 demographic is the white dude black women would do in a second."
Meanwhile other high-profile regular Tweeters like Diddy, Kanye West and 50 Cent have so far stayed silent on the issue. Mayer (who averages around 6-10 Tweets per day) laid low on Thursday, presumably to allow the storm to blow over.
Columbia records, the label that represents Mayer, declined to comment on the issue.
But despite the intense backlash, there is still hope for Mayer's image to recover.
"I believe a lot of black artists will forgive him, they will move on," Tarts' label source said. "If [Michael Richards, who played] Kramer from Seinfeld was in a movie tomorrow that got critical acclaim, was the hit at Sundance, or if he had been in Avatar, people would have moved on. They wouldn't have said, 'We aren't going to see 'Avatar' because of him.' That is not only my belief, but it's my experience."