Disgraced movie mogul Harvey Weinstein was charged with rape, criminal sex act, sex abuse and sexual misconduct for incidents involving two separate women after turning himself in to the New York City Police Department on Friday.
A frail-looking Weinstein appeared before Judge Kevin McGrath with his lawyer, Benjamin Brafman, at his side when the terms of his bail were discussed. Weinstein is facing more than 37 years behind bars. His lawyer told reporters outside the courthouse Weinstein "intends to enter a plea of not guilty."
"Mr. Weinstein has always maintained that any sexual activity he engaged in was consensual," his lawyer said adding that bad behavior is not on trial. "Mr. Weinstein did not invent the casting couch in Hollywood."
Prosecutors asked for Weinstein to surrender his passport and agree to a GPS monitoring device. He posted $1 million bail in cash, his lawyer said.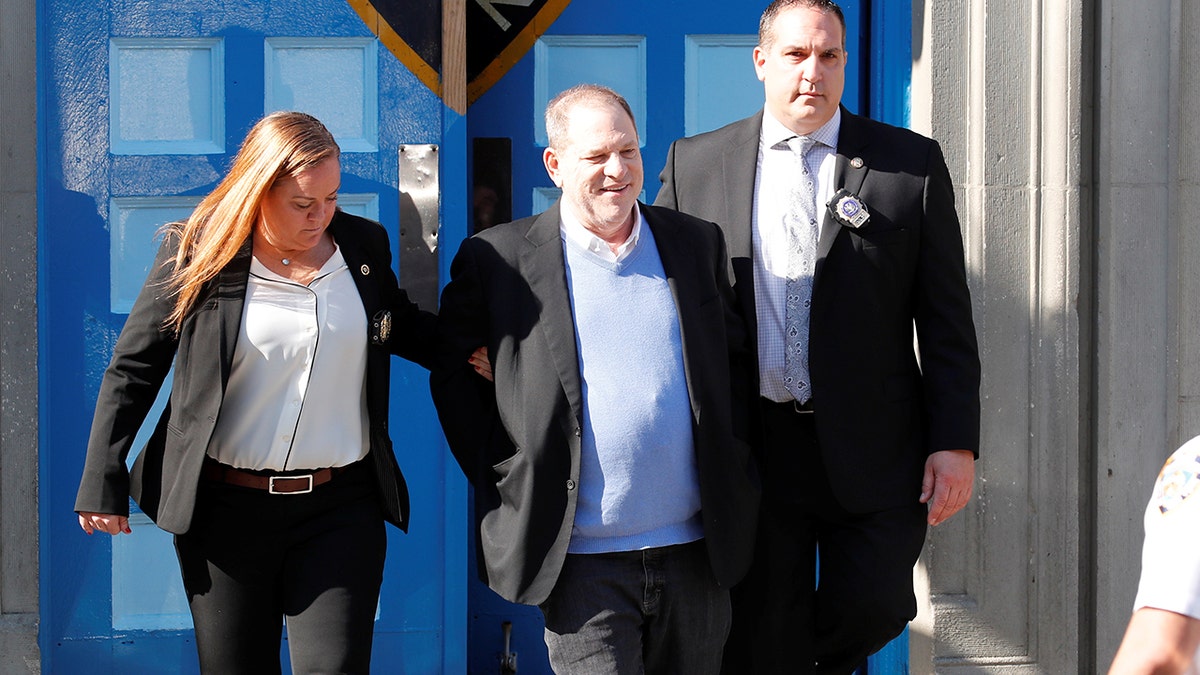 Weinstein is not allowed to travel outside of New York and Connecticut. He will have to decide by May 30 if he will testify or not.
Weinstein smiled as he walked out of the NYPD's 1st Precinct in handcuffs early Friday and was escorted by two officials to the courthouse.
His lawyer said the 66-year-old is doing "as well as can be expected when you are accused of a crime that you have vehemently denied having committed."
The former Hollywood powerhouse is facing more than three decades in jail. The criminal sex act in the first degree charge carries up to 25 years in jail; the first degree sexual abuse charge carries up to seven years in jail; the third degree criminal sexual act charge carries up to four years in jail and the sexual misconduct and third degree sexual abuse charges carry up to one year and three months respectively.
Weinstein will be required to undergo HIV testing, by law, should his victims request it.
The NYPD detailed Weinstein's pending charges in a statement released to Fox News.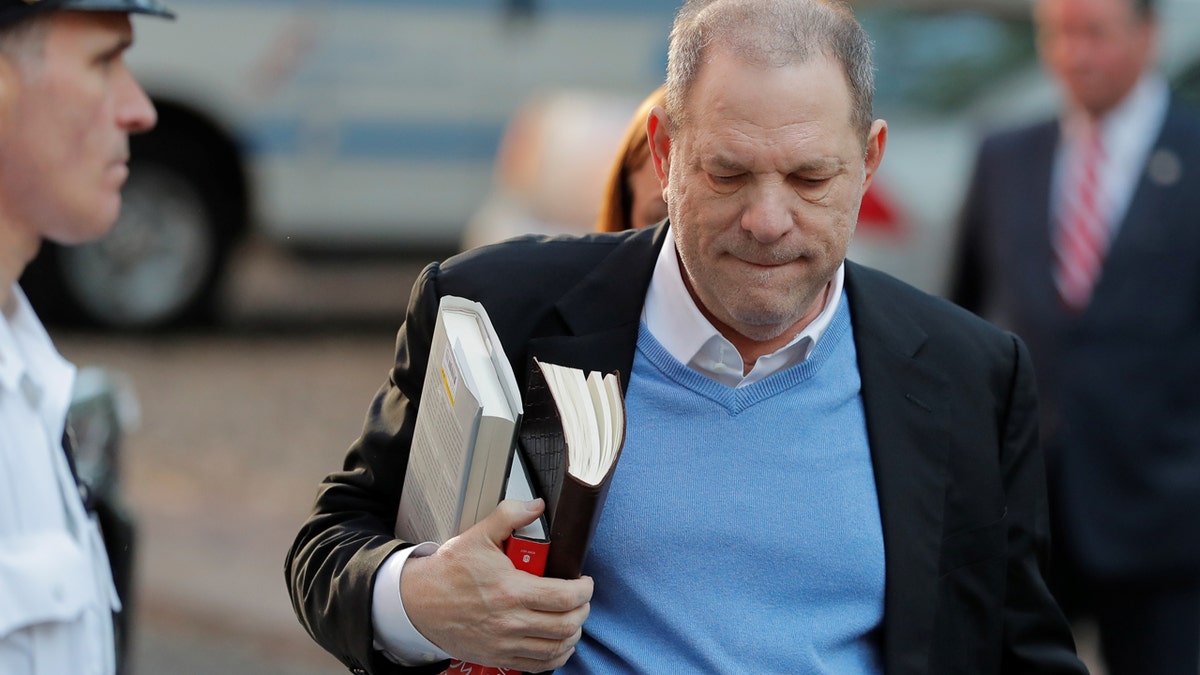 "The NYPD thanks these brave survivors for their courage to come forward and seek justice. The arrest and ensuing charges are the result of a joint investigation between the NYPD and the Manhattan District Attorney's Office," the statement said. "Additional information will be provided as it becomes available."
A law enforcement official told The Associated Press that the criminal sex act charges stem from a 2004 encounter between Weinstein and an aspiring actress. She has said he forced her to perform oral sex.
The official says the rape charge relates to a woman who has not spoken publicly. Prosecutors in court on Friday said both parties agreed to keep the anonymous victim's name sealed under an order of protection.
When Weinstein arrived at the precinct on Friday, he didn't reply as news crews that were staked out in the area called out his name. He wore a blue V-neck sweater with a blazer and dress pants as he walked inside. Weinstein carried several books with him, one of which was "Something Wonderful: Rodgers and Hammerstein's Broadway Revolution" by Todd S. Purdum.
On Thursday, news broke that the star was going to face the music. Since his downfall in late 2017, he's been spending time in a treatment facility in Arizona.
Allegations against Weinstein first came out in two bombshell reports in October, in which multiple women accused him of sexual harassment, sexual assault or rape. More than 80 women have accused him of misconduct.
Fox News' Elizabeth Zwirz and The Associated Press contributed to this report.