Harrison Ford served as an undercover adviser for 'Solo: A Star Wars Story'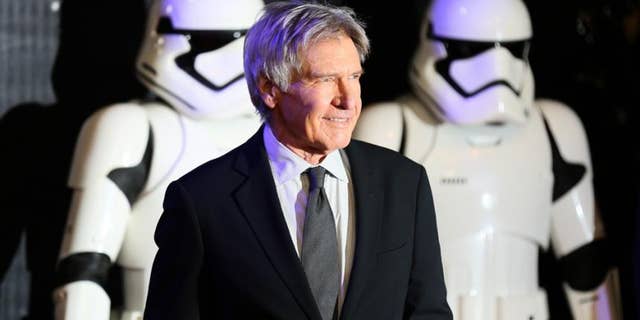 Harrison Ford has offered his two cents to actor Alden Ehrenreich on tackling his famous role of Han Solo in the new flick "Solo: A Star Wars Story."
"Tell them I told you everything you needed to know, and that you can't tell anyone," Harrison told Ehrenreich during lunch in January, according to Entertainment Weekly. Ford sat down with Ehrenreich to give his advice to the 28-year-old prior to the beginning of the "Solo" shoot.
"I gotta stick to my orders from the man himself," Ehrenreich said.
Lucasfilm president and producer of the new "Solo" fiilm, Kathleen Kennedy, spoke with Ford after his lunch with the new Han Solo.
"It was perfect, classic Harrison," Kennedy said, adding Ford called Ehrenreich a "really good kid."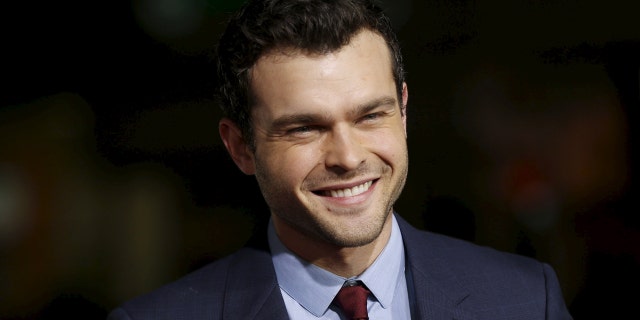 The producer, who has known Ford since "Raiders of the Lost Ark," wanted to get the original Han Solo's approval on her new film, so she sent Ford the script, which he reportedly gave a thumbs up.
"What [Ford] did so beautifully for Alden was he talked a lot about what he remembered when he first read 'Star Wars,' and what George had done with Han. Who the character was and the conversations he had for so many years with George about how that character developed," Kennedy said. "He gave Alden that kind of insight which was invaluable. There were several times in the course of making the movie where Alden would actually recount some of the things that Harrison had pointed out. I think that was really, really helpful to him."
In 2015 EW spoke with Ford before the opening of "The Force Awakens" and asked the "Stars Wars" veteran if he had any advice for the person who would eventually play the young Han Solo.
"Talk to your director. Watch the movies. And welcome aboard. Make it your own,'" Ford said.
"Solo" director Ron Howard said Ford also had some insight on for him on Han's character.
"Han has survived and proven that he can survive, but he's never sure he's as quite as smart as he needs to be," Howard recalled after a conversation with Ford. "Change that. He's not really 'smart.' That's not the word he used. Han's not as on top of it as he needs to be. So he wants to give the appearance of [control], but in fact, he's often scrambling. I think Harrison played that beautifully, and Alden and I talked about both of those ideas a lot."