Happy Halloween from Lil' Miley Kim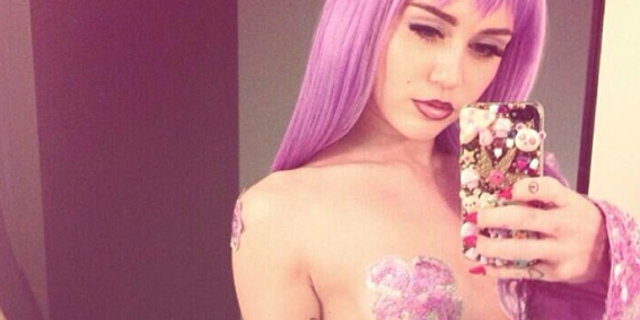 So, that's what the purple wig was all about. Miley Cyrus took to Instagram and showed her Halloween spirit as rapper Lil' Kim circa the 1999 MTV VMAs.
Miley has spoken of her affinity for Lil' Kim before, even stating she was her in her in a past life.
Confirming that imitation is the sincerest form of flattery, the rapper responded in kind with a retweet:
Adding to Miley's raunchy celebration, the pop singer tweeted a photo of some X-rated carved pumpkins, which featured explicit sexual images.
Along with the photo tweet, Cyrus warned her followers that the image attached contained "xxxxxxplicit pornkinzzz #beware."