'Happy Gilmore' actor Christopher McDonald arrested for DUI in Los Angeles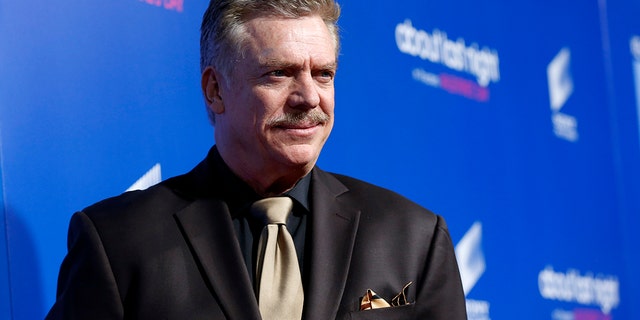 Christopher McDonald, the actor most known for his role as Shooter McGavin in the film "Happy Gilmore," has reportedly been arrested for driving under the influence.
TMZ was the first to report that the star was driving around 9 p.m. on Saturday when he was taken into custody. He reportedly lost control of his classic silver Porsche on the highway, running it onto the grass and taking out a gas meter before ending up in an embankment.
He was taken to a local jail where he could sober up and will reportedly be released without bail. It's unclear at this time what, specifically, his charges will be. It appears at this time that no one was hurt in the incident, including McDonald.
This isn't the first time that the actor has been in trouble with the law for driving under the influence. In 2013, McDonald was arrested and charged with a DWI in Wilmington, North Carolina. The Wilmywood Daily reported at the time that the star was in town to film the movie "The Squeeze."
In addition to his famous role in "Happy Gilmore," fans might recognize McDonald as Darryl from the movie "Thelma and Louise." His recent credits include appearances on the shows "Ballers" and "Great News." He also appeared in the 2017 movie "Wetlands."
Reps for McDonald did not immediately respond to Fox News request for comment.