Halloween: Kim Kardashian offends, Gwyneth Paltrow surprises and more celebrity costumes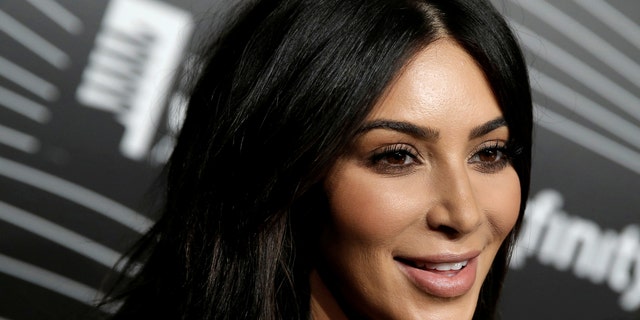 Kim Kardashian has been getting lots of attention for her Halloween costume this year -- actually make it costumes. She's dressed up as Aaliyah, Madonna and Cher in recent days.
The "Keeping Up with the Kardashians" star got a bit of backlash on social media for dressing up as R&B star Aaliyah. Some thought it was an inappropriate choice for the TV personality since Aaliyah is African-American.
One user Twitter user charged, "Legend or not Aaliyah is a black woman and you're not."
Kardashian's Cher and Madonna costumes went over better.
Meanwhile, Gwyneth Paltrow's costume seemed to delight her fans.
The Goop Goddess coupled up with her producer boyfriend, Brad Falchuk in a nod to her role from 1995's "Seven." She dressed up as a murder victim with her head in a cardboard box in reference to former co-star Brad Pitt's line, "What in the box?" Paltrow's Instagram followers lauded her with compliments saying, "best costume ever" and "genius."
And Colton Haynes gave life to cartoon Marge Simpson. "The Rough Night" actor transformed into the blue-haired, googly-eyed mom of Bart, Lisa and Maggie. Fans were impressed calling the get-up "amazing" and "weird but cute" on Instagram.
Bravo stars Kim Zolciak Berman and Kroy Berman paid tribute to the recently passed Hugh Hefner with their costumes. Kroy put on Hef's legendary smoking jacket while Kim wore a Playmate getup.
Kristen Bell begrudingly dressed up as Elsa from "Frozen" per her daughter's request. The real life Disney princess showed her dismay her selfie writing, "When your daughter demands you BOTH be ELSA for Halloween...you GRIN AND FORKING BEAR IT."
Jessica Alba incorporated her real-life baby bump when she channeled the pregnant teen character "Juno" from the 2007 film.
Emily Ratajkowski was a dead ringer for Helena Bonham Carter's character from "Fight Club." The model/actress posted a pic wearing a purple wig and sheer top.