Halle Berry's Fiance and Ex in All-Out Brawl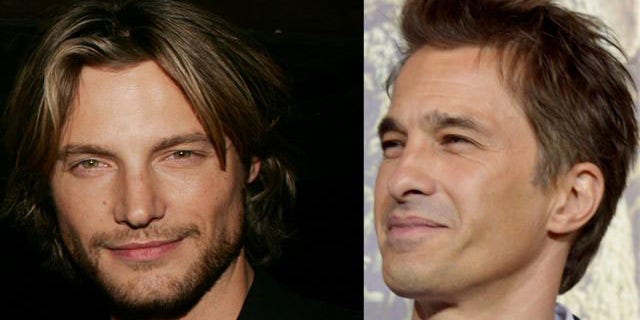 Halle Berry's ex-boyfriend Gabriel Aubry was arrested on battery charges Thursday after he and the Oscar-winning actress's current boyfriend got into a fight at her Hollywood Hills home, police said.
Aubry, 37, was booked for a misdemeanor, and released on $20,000 bail, according to online jail records. He's scheduled to appear in court Dec. 13.
Aubry came to Berry's house Thanksgiving morning and police responded to a report of an assault, said Los Angeles Police Officer Julie Boyer.
Aubry was injured in the altercation and was taken to a hospital, where he was treated and released.
Emails sent to Berry's publicist, Meredith O'Sullivan, and Aubry's family law attorney, Gary Fishbein, were not immediately returned.
Berry and Aubry have been involved in a custody dispute involving their 4-year-old daughter, Nahla. The proceedings were sealed because the former couple are not married. Both appeared in the case as recently as Nov. 9, but neither side commented on the outcome of the hearing.
Actress Salma Hayek helped Berry in court with her custody battle.
Gossip hounds at TMZ reported that Berry's attorneys filed a declaration from Hayek. In the declaration Hayek says she thinks Berry and her daughter Nahla should live in France because it is a much safer place due to the strict paparazzi laws enforced.
Berry is looking to move to France with her fiancé, French-Spanish actor Oliver Martínez, because, as TMZ reports, she wants to flee the paparazzi and intruders stalking her every move in her L.A. residence.
Berry has been dating Martinez, who said earlier this year that they are engaged.
Based on reporting by the Associated Press
Follow us on twitter.com/foxnewslatino
Like us at facebook.com/foxnewslatino