Half of 'Jersey Shore' Cast on Chopping Block for Third Season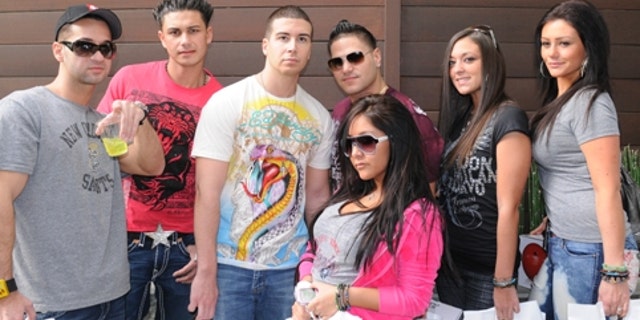 NEWYou can now listen to Fox News articles!
The oil-soaked handwriting is on the wall ... TMZ has learned "Jersey Shore" is about to lose 4 familiar, overly-tanned faces in Season 3 ... to make room for 4 fresh overly-tanned faces.
Our spies tell us ... the footage that was already shot of Sammi, Ronnie, Vinny and Angelina has "underwhelmed" MTV honchos. As for replacing them for Season 3, one source said, "They should be very worried."
RELATED: Mike 'The Situation' Releases His Rap Song
As for The Situation, Snooki, Pauly D and Jwoww ... they're sold for next season.
POLL: Which 'Jersey Shore' Star Will Make It Out Alive
Fist pumps all around.
SLIDESHOW: The Cast of 'Jersey Shore' Hard at Work
MORE JERSEY SHORE: