Grey Is Perfect in Last Bid for 'Dancing' Votes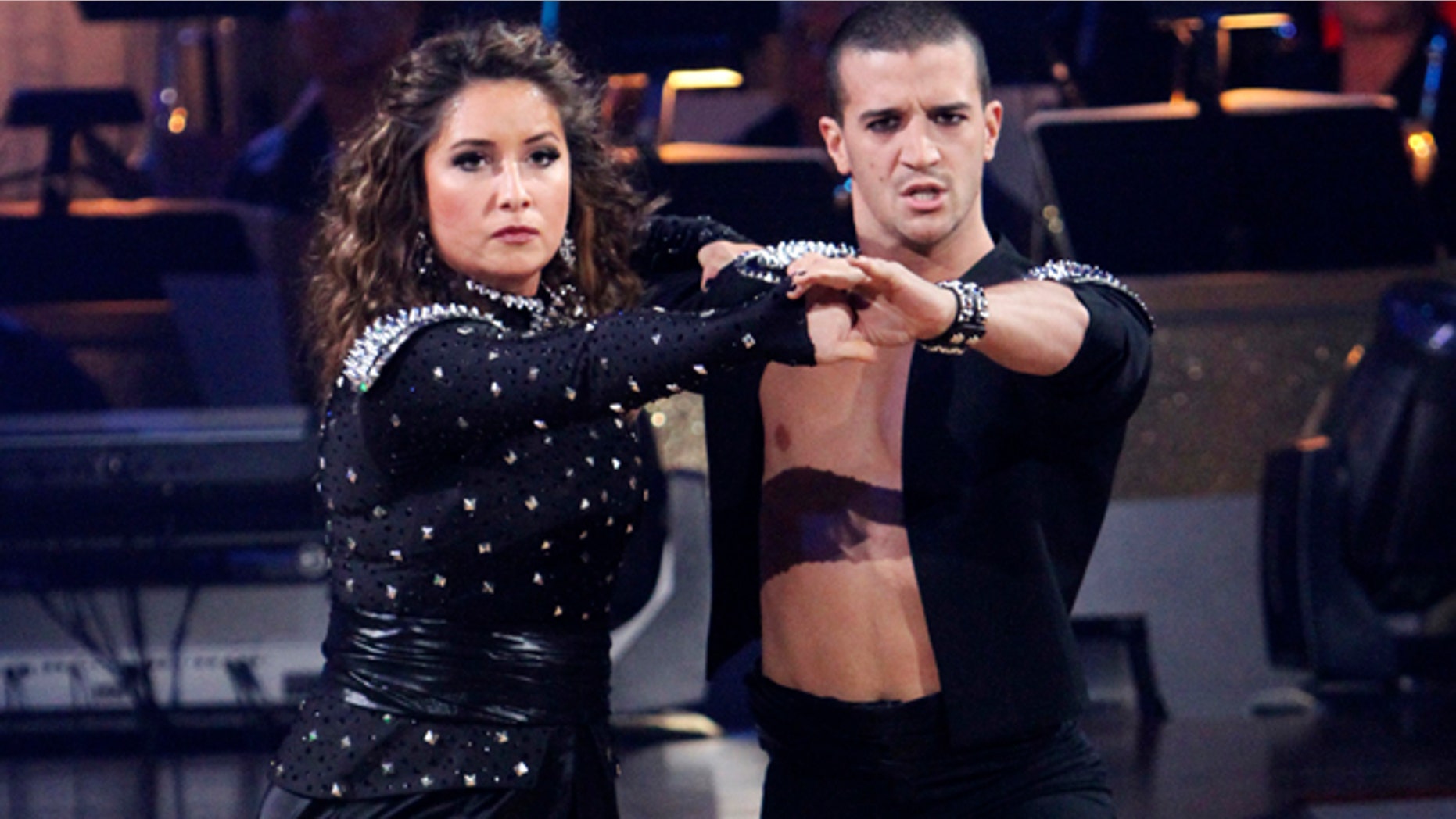 LOS ANGELES -- Jennifer Grey outscored her fellow "Dancing With the Stars" finalists Monday in their last bid for viewer votes, finishing with a perfect score.
The 50-year-old actress and her professional partner earned 60 points out of 60 for their two dances Monday, bringing them into Tuesday's season finale in first place.
"We left it all out on the dance floor," pro dancer Derek Hough said after Monday's competition, before racing off with Grey to rehearse for Tuesday's show.
Actor Kyle Massey finished second Monday with 56 points for his two dances with professional partner Lacey Schwimmer. Bristol Palin and her partner, Mark Ballas, collected 52 judges points.
Palin said it was challenging to overcome the flurry of media coverage that erupted when she outlasted Brandy on the hit ABC show, prompting some viewers to question the veracity of the "Dancing" voting system.
"It sucks that people still don't think I deserve to be here," Palin said on Monday's show. "People freaked out when we got saved and Brandy was eliminated. We continue to improve week by week, and people don't acknowledge that."
On Monday, each couple performed a "redemption dance" chosen by the judges -- an opportunity to improve on a dance they did poorly earlier in the season -- as well as an anything-goes freestyle dance.
Grey and Hough redeemed themselves with a paso doble that head judge Len Goodman called "fantastic." Judge Carrie Ann Inaba called the couple's freestyle dance, filled with flips and tricks, "perfect" -- and scored it as such.
Massey and Schwimmer earned 27 points for their redemptive fox-trot, which judge Bruno Tonioli said showed a "new restraint and new level of ability." The pair nabbed a near-perfect 29 points for their freestyle, a booty-shaking romp that Tonioli called "truly explosive entertainment and amazing charisma."
Palin and Ballas got to redo their jive without the monkey suits they performed in earlier in the season. This time, the couple collected 27 points for the routine that Goodman called a "vast improvement."
"Last time a gorilla, and now a thriller," he said.
But the pair's freestyle take on "Cell Block Tango" from the musical "Chicago" fell a bit flat with the judges, earning 25 points.
"I have to give you credit for aiming so high. This really is an iconic number," Tonioli said. "You did very, very well, but not quite at the level that this song requires."
All three couples will perform two last dances during Tuesday's episode. The viewer votes they collect Monday night count for half of their overall score toward the "Dancing" title.
A new champ will be crowned during Tuesday's two-hour season finale.