Grammys ratings plummet following politically charged night
While the stars in attendance seemed to enjoy Sunday night's highly-politicized Grammy Awards, viewers were seemingly turned off by the night's political antics which included a cameo from former presidential candidate Hillary Clinton.
Viewership for the 60th Annual Grammy Awards was down by more than 20 percent from last year's show, Deadline reports.
According to the Hollywood Reporter, the early number ratings could indicate an all-time low for the Grammys.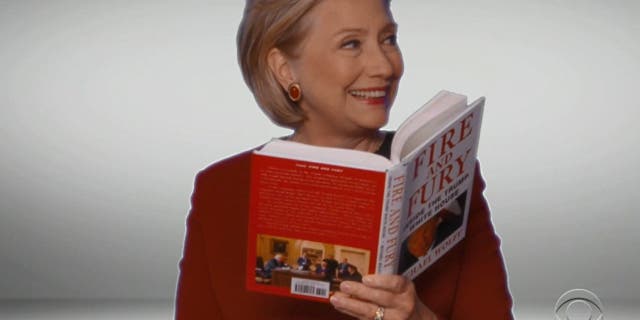 The three-and-a-half hour awards ceremony was given a 12.7 rating among households, according to data from Nielsen Media. That is the biggest ratings drop for the Grammys since 2013, one year after the death of Whitney Houston on the eve of the 2012 ceremony.
The show aired earlier this year, but it did not face competition from "The Walking Dead" like it did last year as the zombie show won't return for several more weeks.
Some of the night's more political moments included a brief Clinton cameo where she read from the book "Fire and Fury" and Kendrick Lamar taking the stage backed by a waving American flag flanked by a cadre of dancers dressed in military-like clothing. He performed his lightening-quick rap "XXX," which contains some political lyrics.
Camila Cabello had one of the more politically-charged moments of the night when she took the stage to make a plea in favor of Dreamers, referencing the debate happening in Washington D.C. over the repeal of DACA.
And Logic and U2 used their time on stage to slam Trump's alleged 's---thole countries' comment.
Logic told the crowd, the rapper added, "And lastly for those who fight for equality in a world that is not equal, not just, and not ready for the change we are here to bring, I say unto you: Bring us your tired, your poor and any immigrant who seeks refuge, for together we can build not only a better country but a world that is destined to be united."