'Gossip Girl' star Leighton Meester doesn't want to discuss her family life in public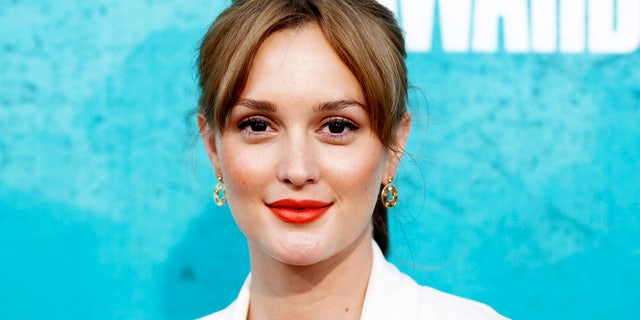 Leighton Meester has no problem discussing her music and her new role in FOX's "Making History," but she doesn't want to open up about her family.
"I find it to be an important element when I'm talking to girlfriends and catching up with what's going on in each others' lives," explained the 31-year-old actress to Coveteur. "...But I think women need to be held up and supported and lauded for their achievements outside of their marital status. It definitely makes you feel more accomplished when you're being supported for your intelligence, your character, your achievements."
LEIGHTON MEESTER SUES HER MOTHER
Meester said won't discuss her family with the media.
"Trust me, in my personal life with my friends, it's a huge topic of conversation, because it's your daily life and a lot of the time in your daily life," she said. "But when it comes to work, it's not what makes you, you."
That also explains why Meester was drawn to her character Deborah Revere, the daughter of American Patriot Paul Revere, who fights for women's equality.
FOLLOW US ON FACEBOOK FOR MORE ENTERTAINMENT NEWS
"Deb is ahead of her time, and she's questioning women's place in society and how they're treated," she explained. "She time-travels to modern day, and it's a funny fish-out-of-water scenario, yet she also brings up — just because of her innocence and naivety about modern — 'Well, aren't women equal now? I can't believe women don't have equal pay.' Up until recently, women were expected to stay home and get married at a young age and just do the cooking and cleaning and child-raising."