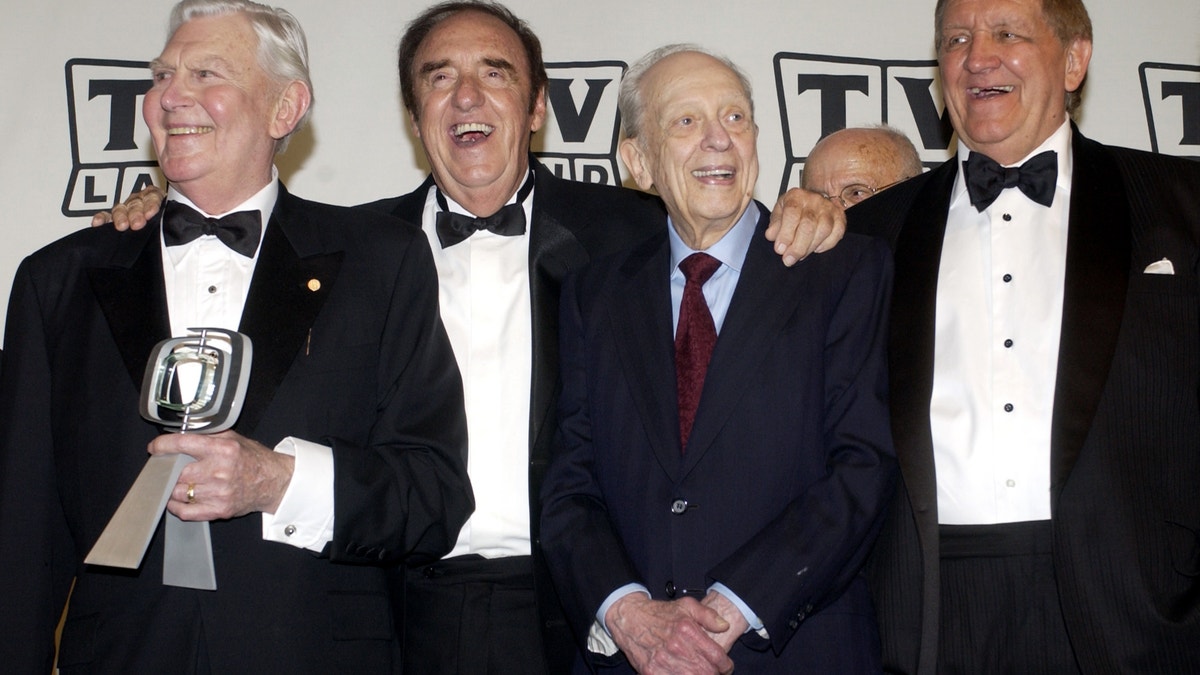 Actor Jim Nabors says marrying his longtime male partner doesn't change anything about their relationship — he just wanted it to be formally acknowledged.
The 82-year-old actor best known as Gomer Pyle in "The Andy Griffith Show" told The Associated Press on Wednesday that he just wanted the marriage to be legal.
Nabors married 64-year-old Stan Cadwallader in Seattle on Jan. 15. Nabors says they have been partners for 38 years.
Nabors says they flew from Honolulu just for the short ceremony and were married in a hotel room by a judge friend who drove up from Olympia, Wash.
Nabors says he's not an activist but feels strongly that everyone should be able to choose who they spend their life with.
News of Nabors' marriage was first reported by Hawaii News Now.
The couple met in 1975 when Cadwallader was a Honolulu firefighter.
"I'm 82 and he's in his 60s and so we've been together for 38 years and I'm not ashamed of people knowing, it's just that it was such a personal thing, I didn't tell anybody," Nabors said. "I'm very happy that I've had a partner of 38 years and I feel very blessed. And, what can I tell you, I'm just very happy."
Nabors said he's been open about his homosexuality to co-workers and friends but never acknowledged it to the media before. He doesn't plan to get involved in the issue politically.
"I'm not a debater. And everybody has their own opinion about this and actually I'm not an activist, so I've never gotten involved in any of this," Nabors told Hawaii News Now.
Nabors became an instant success when he joined "The Andy Griffith Show" in spring 1963. The character of Gomer Pyle — the unworldly, lovable gas pumper who would exclaim "Gollllll-ly!" — proved so popular that in 1964 CBS starred him in "Gomer Pyle, U.S.M.C."
In the spinoff, which lasted five seasons, Gomer left his hometown of Mayberry to become a Marine recruit. His innocence confounded his sergeant, the irascible Frank Sutton.