Glenn Close reveals inappropriate advances during casting sessions, discusses #MeToo movement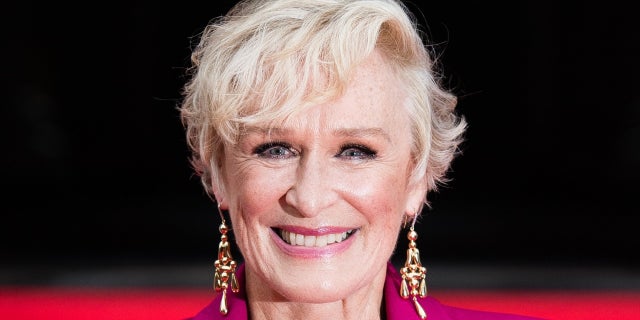 Legendary actress Glenn Close revealed Sunday she was the target of inappropriate advances twice during her career — both times during auditions.

Close, 71, made the revelations in an interview with The Sunday Times. She also argued whether abusers' "body of work" should be "negated" because "they have acted badly."
"One was in front of an established Hollywood producer," Close told The Sunday Times. "He sat behind his desk with one of the biggest stars ever — who, in the middle of our reading, put his hand on my thigh. As small as that action was, it had nothing to do with the scene we were doing, and it froze a big part of me. I was thinking, 'Why did you do that? How am I supposed to respond here?' I didn't know what to do."
The six-time Academy Award nominee discussed the second audition without mentioning any names.
SEAN PENN SAYS 'SALACIOUS' #METOO MOVEMENT AIMS 'TO DIVIDE MEN AND WOMEN'
"I was taken into a room, I had my lines. He didn't have lines," Close said. "I must have been 35, and I didn't know what to do. I realize now I should have tried to seduce him. It's like putting two dogs together and seeing if they couple. It was years later that I thought, 'OK, I get it, that's the game.'"
Close said she felt she had "no power" during the auditions.
"You are so vulnerable," she said. "I have [gotten] better at auditioning. You take in the room more, you breathe more, you throw out ideas. But I say that from my 42 years of being in the business. I had no capacity to do that then. None. They were the powerful people and I had no power, I was the supplicant."
The actress said she believed the #MeToo movement would help women in the film industry but said, "I think there will be overcorrection."
"I still have to ask myself, do you negate somebody's total body of work because they have acted badly?" she said. "Our species is complex, and the same person is capable of making something beautiful and doing something heinous. In some ways, art comes out of that capacity."
"I was thinking, 'why did you do that? How am I supposed to respond here?' I didn't know what to do."
The "Fatal Attraction" star said she was "cynical" about whether the movement would be the "tipping point" but said it was "extremely healthy."
SOON-YI PREVIN, WOODY ALLEN'S WIFE, SAYS ADOPTIVE MOTHER MIA FARROW TOOK 'ADVANTAGE' OF #METOO MOVEMENT
Close also discussed her "rivalry" with actress Meryl Streep. The two stars have both been nominated for a number of Academy Awards. Unlike Streep, Close has never won an Oscar.
"I remember seeing Meryl [Streep] in 'Trelawny of the Wells' — I think it was the first thing she did after graduating," Close said. "She had this beautiful turn. I remember sitting there, thinking, 'She is going to affect my career.' I hate talking about it. But it's true. She is a great actress. I remember, early on, someone said she was like [Laurence] Olivier and I was like Ralph Richardson."