Glenn Beck walks out of tense CNN interview before Brian Stelter asks why his company was 'imploding'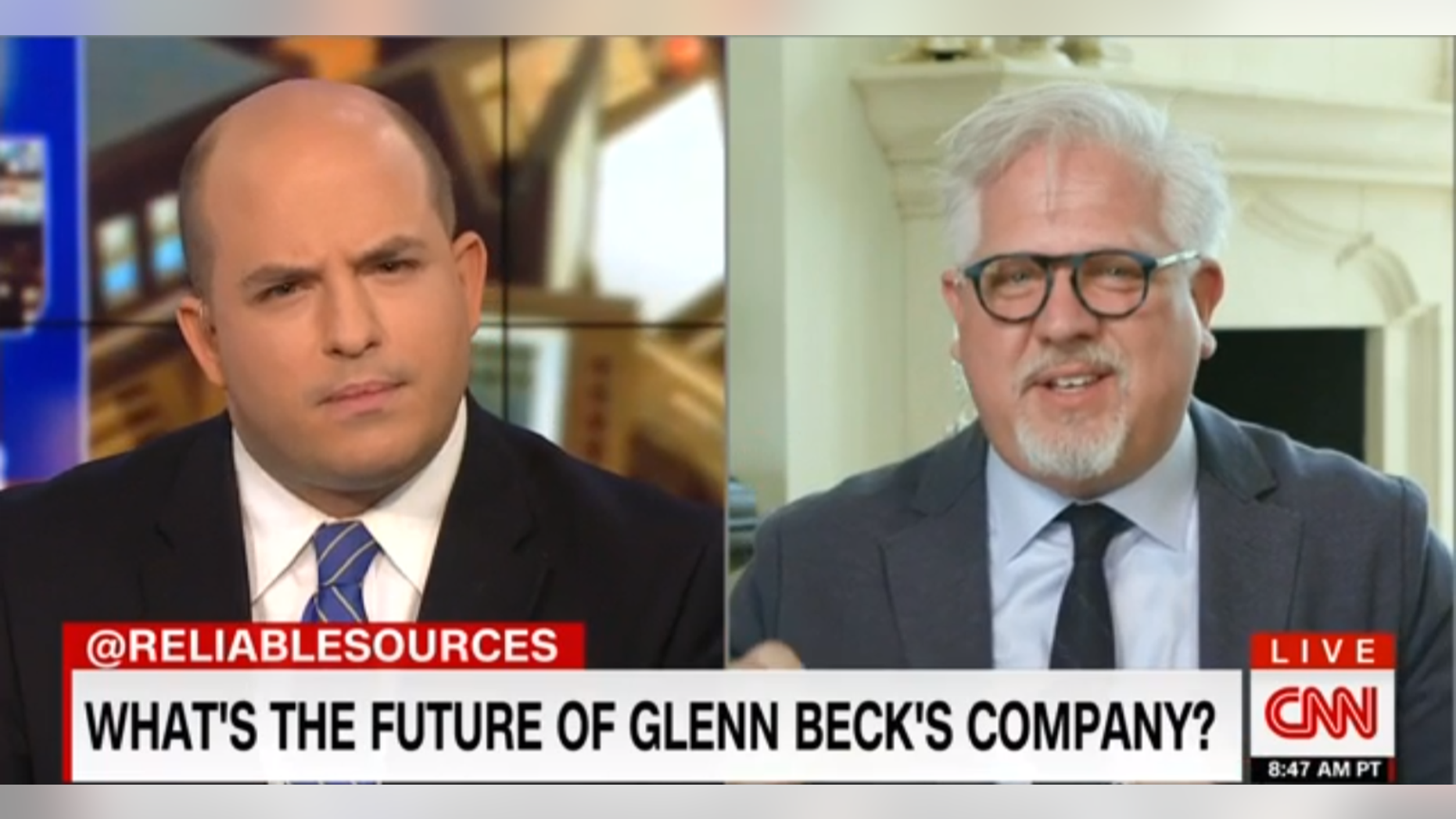 Glenn Beck, conservative commentator and CEO of TheBlaze, walked out of a CNN interview Sunday morning after he was questioned about the future of his company.
In the interview with "Reliable Sources" host Brian Stelter, which focused mainly on recent family separations at the border, Beck was asked to respond to a Daily Beast report which said his conservative media company "imploded" after it underwent another round of layoffs.
"Wow, Brian. Thanks a lot. I think that's the most ridiculous question I've ever heard," Beck told Stelter. "I'm sitting here getting ready to talk to you about the detaining of children and parents, and trying to break families apart."
"We want to stop it and you want to play those games? Have a nice day," Beck said, before removing his mic and walking off camera.
BRIAN STELTER SKEWERED AFTER BRAGGING CNN SKIPPED TRUMP RALLY: 'YOU'RE SETTLING FOR LAST PLACE AGAIN?'
After Beck's abrupt departure, the media host asked, "What game did I just play?"
Stelter mentioned the Daily Beast article and claimed Beck had attempted to sell TheBlaze, but "talk about a deal with The Daily Wire" reportedly "fell through."
"Frankly, I thought Glenn deserved a chance to address those reports," Stelter told his viewers. "I hope he'll come back and talk about it."
Earlier in the interview, Beck, a former Fox News host, criticized CNN, claiming it was dividing the nation by making decisions over immigration coverage based on ratings.
Beck suggested that CNN staffers were saying, "It's all about ratings, this is all about ratings." He continued, "This isn't about ratings. This is about saving our country, bringing us together. Stop dividing us."
Stelter responded: "You think I'm dividing the country for ratings by booking you?"
"Stop, Brian, look what you're doing," Beck shot back. "When did this become about you? This is about the media and the administration, that's what you guys make it into."
After his appearance on CNN, Beck took to Twitter to defend himself, writing that that recent news reports criticizing the Trump adminstration could have been written about the Obama administration, as well.
"The media is so blind," Beck tweeted. "I couldn't take anymore of it on #cnn and #ReliableSources."
EDITOR'S NOTE: A previous version of this article stated that Glenn Beck walked out of the interview after Brian Stelter asked why Beck's company was "imploding." Stelter said "imploding," referencing another media company's headline, after Beck had already left.