Gisele Bündchen reveals why she left Victoria's Secret: 'I felt less and less at ease wearing just a bikini or a thong'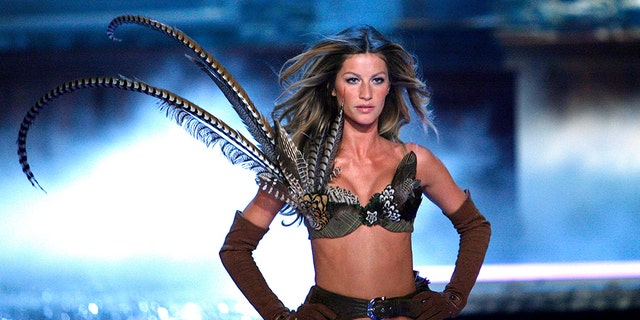 Gisele Bündchen is looking back at her time as a Victoria's Secret model.
In an excerpt of her memoir — "Lessons: My Path to a Meaningful Life" — obtained by People and published on Wednesday, Bündchen explained that when she first landed a commercial contract with the lingerie company in the '90s, it was a huge accomplishment for the then 19-year-old fashion model.
"In those days I was a fashion model, and Victoria's Secret was a catalog company. In 1999, there was a strong division between the two," Bündchen recalled.
Per the outlet, Bündchen was "so happy" to have financial security when she was first starting out, with Victoria's Secret making up 80 percent of her yearly income.
However, "as time went on" Bündchen says she felt "less and less at ease" rocking barely-there outfits down the runway.
GISELE BUNDCHEN REVEALS SHE ONCE CONTEMPLATED SUICIDE
"For the first five years, I felt comfortable modeling in lingerie, but as time went on, I felt less and less at ease being photographed walking the runway wearing just a bikini or a thong," Bündchen said.
"Give me a tail, a cape, wings — please, anything to cover me up a little!"
So when Bündchen had to renew her contract in 2006, the supermodel admitted that she "wasn't sure" she wanted to "continue to working" for the brand.
"I was certainly grateful for the opportunity and the financial security the company had given me, but I was at a different place in my life, and I wasn't sure I wanted to continue working there," she explained.
To help her with her huge decision, Bündchen looked towards a teacup.
GISELE BUNDCHEN CRIED WHEN FORCED TO WALK TOPLESS IN FASHION SHOW
"I crumpled up two small pieces of paper and placed them inside an empty teacup," she said, adding that she had written "yes" and "no" on each.
"I closed my eyes and set an intention: whatever piece of paper I chose would be for my highest and best self and be the right decision."
In the end, Bündchen ultimately decided to leave the company, hanging up her wings in 2007.
"No was the answer I unconsciously wanted to hear," she explained of her choice. "It was also the answer my body wanted to hear and, I believe, had been trying to tell me for days."