Gisele Bundchen announces new book that will cover her life story, marriage to Tom Brady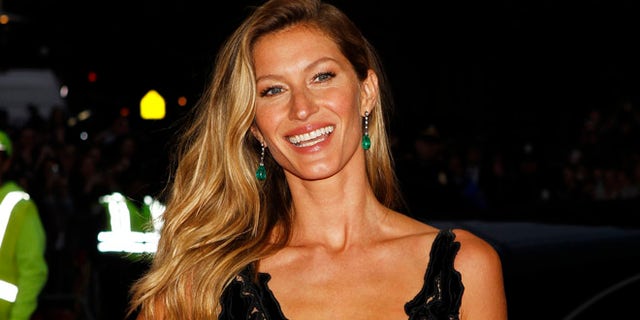 Gisele Bundchen has been one of the most influential names in modeling for years. Now, she's ready to tell her story and share the lessons she's learned throughout her life in a new tell-all book, "Lessons: My Path to a Meaningful Life."
The 37-year-old star announced the book's release on Instagram Wednesday along with a lengthy caption explaining what she hopes people will take away from her story.
"I´m excited to announce the publication of my book, 'Lessons: My Path to a Meaningful Life.' Looking back on some of the experiences I have lived through these past 37 years, what I've learned, the values that guided me and the tools that have helped me become who I am, has been a profound and transformative experience," she wrote. "I'm happy I get to share with you my journey through many of the ups and downs that made me who I am today!"
The book will reportedly cover her early days as a child in southern Brazil as well as her meteoric rise to become the highest-paid supermodel in the world for 15 years. In the description for her book, it explains how she was bullied by her classmates until, at age 14, "fate intervened" when a modeling scout discovered her and brought her into the world of fashion where she thrives to this day. The story will also cover her marriage to New England Patriots quarterback, Tom Brady, and what she's learned being a wife and mother while juggling a very successful career.
The description of the book concludes noting that she hopes her story will inspire other women.
"'Lessons' reveals the inner life of a very public woman -- one that will inspire women of all ages to uncover their own power, meaning and purpose."