Ginnifer Goodwin on Weight Watchers Since She Was Nine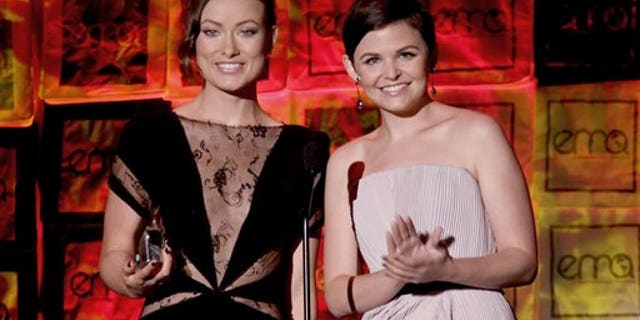 Want to know Big Love star Ginnifer Goodwin's big diet secret? She's been on Weight Watchers since she was 9.

"I have been a member of Weight Watchers for 23 years, and I'm back on it right now," Goodwin tells Health magazine. "It's the only thing on the planet that doesn't dehydrate you or just make you miserable."

Check out photos of Ginnifer Goodwin

A Memphis native, Goodwin says she changed her eating habits in fourth grade because she was unhappy as a "heavy little girl," due in part to the trademark deep-fried cooking of the South.

"I really did go through a period when I was very little when I remember realizing that vegetables did not come out of the ground deep-fried," she says. "And I remember my mom making dinner for me the first night that I was on this new program, and I burst out crying because the vegetables were green, and I thought she was trying to starve me to death."

Get the rest of today's news

Goodwin, who balances her diet with cardio workouts and ballet classes, says she's never had a "dramatic weight problem" and turns to Weight Watchers to keep her indulgences in check.

"Even when I'm too heavy, I'm still confident because I never actually let myself go," she says. "I can be indulgent for six months and put on some weight, but I still never actually get to the point of being unhappy and self-destructive."
View original Ginnifer Goodwin: I've Been on Weight Watchers Since I Was 9 at TVGuide.com
Related Articles on TVGuide.com
Other Links From TVGuide.com