Gillian Anderson reveals too much in nude dress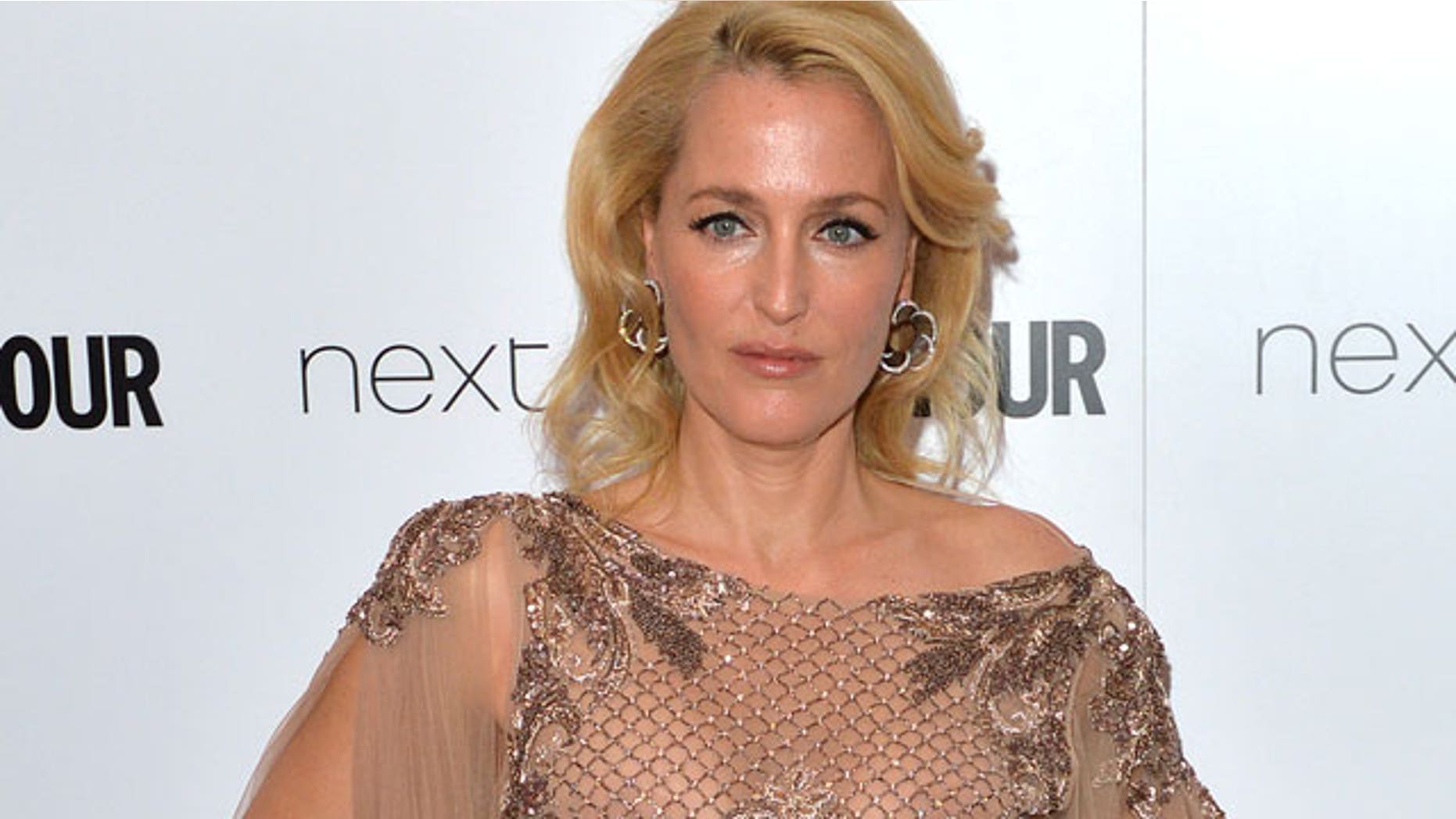 Gillian Anderson knows how to turn heads.
The gorgeous 46-year-old actress looked sexy and stunning in a sheer, nude-colored gown, adorned with shimmering, silver embellishments at the Glamour UK Women of the Year Awards on Tuesday. However, the dress seemed to show quite a bit more than we've come to expect from the typically-reserved star.

Click here to see a photo of the revealing outfit
There's no denying that the talented beauty is every bit as fit and formidable as she was in her "X-Files" days (if not more so). However it appears that the bright flashes from the photographer's cameras might have made her sheer dress a little more see-through than the actress intended.
PHOTOS: Hollywood's Wildest Wardrobe Malfunctions
The mild exposure might have been intentional on the part of the blonde bombshell. Anderson, who currently stars on the BBC crime drama "The Fall" and NBC's "Hannibal," might be trying to raise fans' temperatures in anticipation of "The X-Files" upcoming return to television.
WATCH: 'X-Files' Stars David Duchovny and Gillian Anderson Share a Kiss on Stage!
Either way, there's no denying that Anderson – who accepted the Theatre Actress of the Year honor at the event – is as sultry as ever. She's one of the only stars who could make a possible wardrobe malfunction look super classy.