Gillian Anderson poses nude in anti-fur billboard campaign for PETA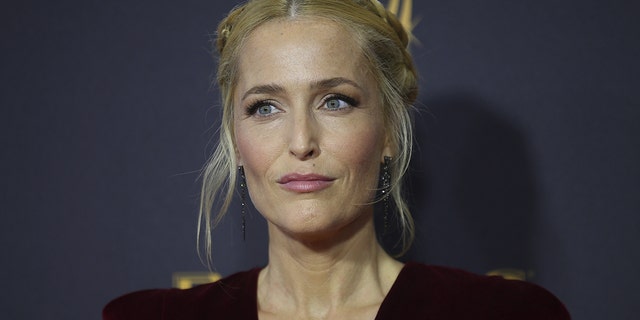 "X-Files" star Gillian Anderson may be finished with the iconic science fiction series, but she's hardly stepping out of the spotlight. The actress and activist is bearing it all in a new ad campaign for PETA, in which she appears nude to protest the use of fur in clothing.
As New York Fashion Week kicks off, the organization has purchased some strategic ad space at New York City's Penn Station in the hopes of catching the eye of designers coming to town who might otherwise use fur in their clothing. Anderson can be seen covering her private parts wearing nothing but a cat-ear headband with the caption "I'd rather go naked than wear fur."
"I found it liberating to use my body to make an important statement," says the Emmy-winning "The X-Files" actress in a statement to the press. "People tend to look away from anti-fur ads showing mangled animals, but they're drawn to PETA's 'naked' campaign, and I'm proud to be a part of it."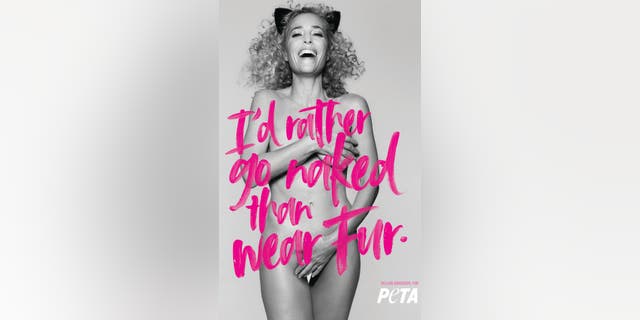 As the organization notes, this year marked the announcements from many designers such as Michael Kors and Gucci that they'll no longer use fur in their clothing. They join the ranks of Ralph Lauren, Vivienne Westwood and Giorgio Armani who have made a similar decision. PETA credits their choice to stop using fur in part due to a targeted expose video about the cruelty at rabbit farms that Anderson narrated for them in the past.
The billboard, which can be previewed below, will appear on Penn Plaza at the intersection of 33rd Street and Seventh Avenue starting Monday, Feb. 12 in New York City.