Gerard Butler had sex with Brandi Glanville, did not know her name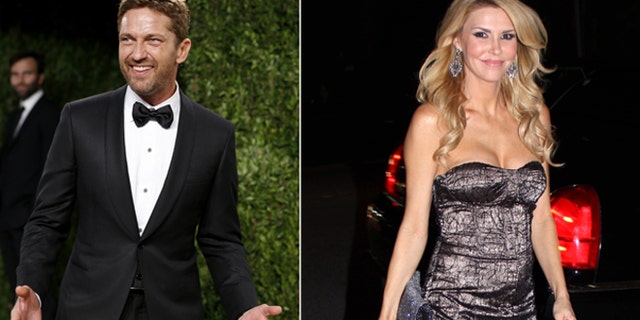 Gerard Butler has admitted sleeping with "Real Housewives" star Brandi Glanville months after she claimed they had sex.

The Hollywood star, 43, has come clean about hooking up with the blonde bombshell – whose now ex-husband cheated on her with LeAnn Rimes.
MORE: Shocking celebrity hookups

Glanville, who made a spectacle of herself in a low-cut dress at the Oscars in February, revealed she had hooked up with Butler last year – rating him 11 out of ten for his bedroom prowess.

Now Butler has confirmed her claim in a chat with shock jock Howard Stern. He told the DJ: "We crossed paths at a beach party and had a little bit of fun."
PHOTOS: Brandi Glanville attends book signing
He then added: "Suddenly, one day a paparazzo runs in my face and says, 'So Brandi Glanville says you're great in bed!' You know what I said? 'Who is Brandi Glanville?' One, I didn't know her last name. And two, I didn't know she was a celebrity."

He later called her to apologize for not knowing who she was. Butler told how he confronted the Real Housewives of Beverly Hills beauty, saying: "I said, 'One, I'm not very happy you did that because there are certain things you keep a little private.'

And two, 'I'm sorry I said I didn't know who you were.'"
Click here for more on their hookup from The Sun.