George Lopez leads Arizona crowd in profanity-laced chant against Donald Trump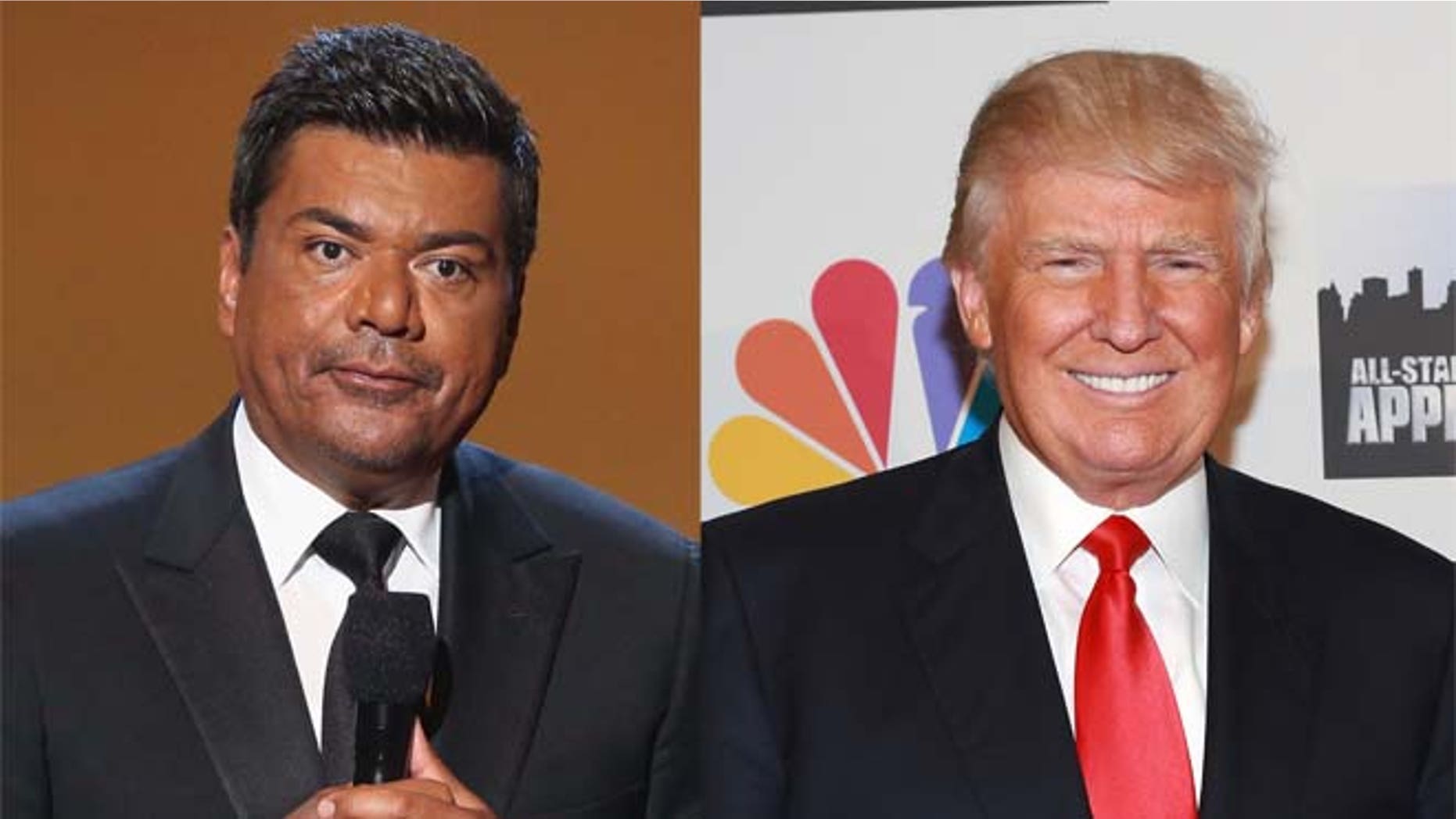 Funny man George Lopez did not hold back against Donald Trump during a recent show.
The Mexican-American comedian, performing in Arizona on Saturday night, led the audience at the Phoenix Celebrity Theatre in a profanity-laced chat against the GOP presidential candidate.
"This country is better with Latinos in it," Lopez said before getting the crowd to repeatedly yell, "Donald Trump! F**k that p**o!"
The comedian used the Spanish word for male prostitute to describe Trump. The whole exchange was caught on tape.
Lopez's chant was part of his continued public attacks at Trump, who angered Latinos when he asserted Mexican immigrants are rapists and drug dealers during his presidential campaign launch last month.
A slew of Latino celebrities have joined Lopez in their disapproval of Trump, including Ricky Martin, Eva Longoria, America Ferrera and more.
Rapper Pitbull took a bite out of Trump on Thursday during the Premios Juventud, a Spanish-language awards show on Unvision.
"I want to tell Marco Rubio, step it up! Jeb Bush, step it up! Hilary Clinton, step it up! Because Donald Trump can't be president," he said. "For all of the Latinos out there, keep your heads up, and Trump, watch out for El Chapo dude."
Speaking in Spanish Pitbull added: "I want him to know I'm not a politician. I am a musician. I'm a Latino first. I support our people."
Trump's remarks, which he continues to stand by, have led to the business mogul losing a number of TV deals and sponsorships, including "Celebrity Apprentice."
Ironically, Lopez is reportedly in talks to replace Trump on the hit NBC show.