George Lopez Launches Yet Another Dating Show - Really?!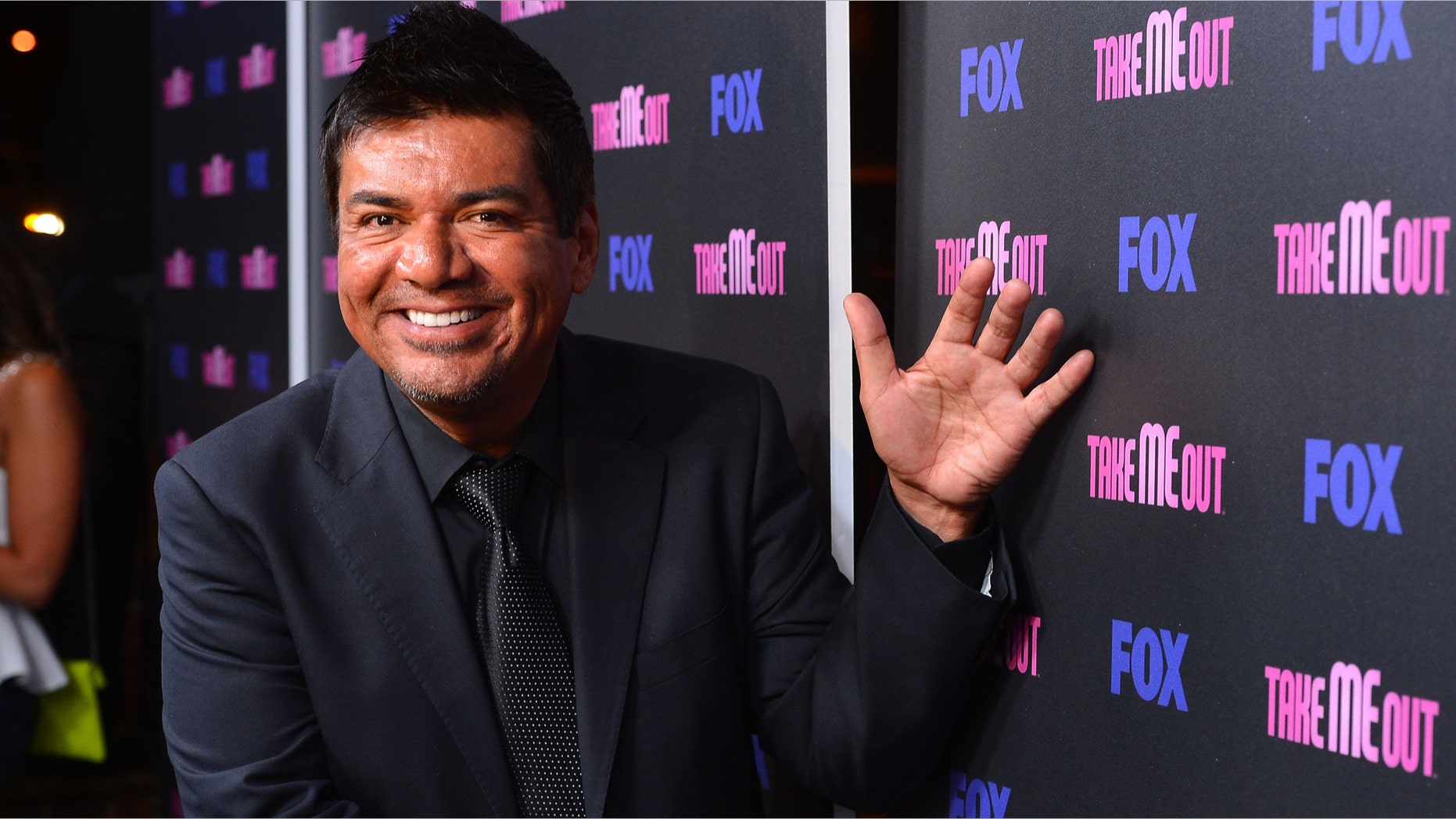 Last week, at Paul Mooney and Dick Gregory's Nation WAKE UP comedy tour, our MC requested that the audience please stand for the National Anthem. One guest, sitting near me, refused to get up from his seat, proclaiming to his date: "Hey, I did four years in the military. I've done my time."
I know how he feels. Sorta.
As a former staff writer for The George Lopez Show, I feel like I've done my service for Uncle George – a tour of six months, one season, and I really don't want to go back.
But just like one other particular boss once so famously lamented, "Just when I thought I was out…they pull me back in."
In this case, "they" being the excessive Facebook messages I received this morning from those curious to know what I think of George Lopez's newest venture, "Take Me Out."
At first, I thought it was a new reality show where donors demanded that their internal organs be returned to them from their former celebrity spouses (in 2005, George had a successful transplant using a kidney donated by his then-wife, Ann Serrano).
I know. Ouch. But, hey, I'm still battling a Mooney snark hangover.
But then I read the premise of "Take Me Out." Another reality dating show? Really? Where a group of 30 twenty-something females in super shiny and tight Forever 21 cocktail dresses are vying to be chosen by one bachelor?
George himself said he would fair poorly if he was on the show because, according to the NY Daily News he "love(s) to stay at home and not do much." He also stated that he prefers a woman who is "honest and pick(s) up after (her)self."  I found the former questionable. I recently learned that my former jefe's age is actually 51 (during my whole tenure working with him it was always "creatively implied" that he and I were close to the same age. I am 46) and as writers for the show, we both had interns to clean up everything after us.
But who knows, that was long ago, a different time and I'm happy that George is working again. Many of us on his payroll back in 2002 had worried that the show may never go anywhere. But George proved us wrong. The George Lopez Show lasted a whopping five seasons.  That's a life time in Rob! years.
Milagros can happen.