George Clooney's Girlfriend Snorted Cocaine at Club, Prostitute Says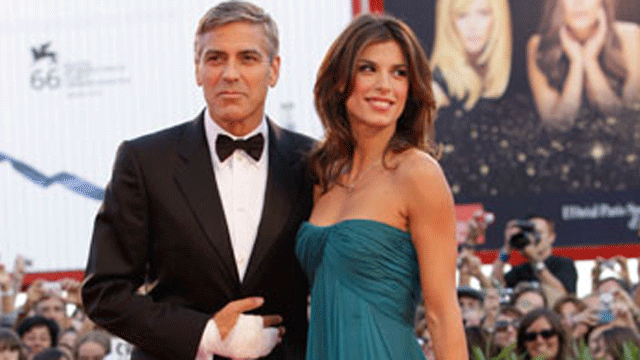 George Clooney's girlfriend Elisabetta Canalis has been implicated in a sex and drugs scandal after an escort testified she snorted cocaine at a nightclub linked to an alleged high-class prostitution ring.
Two Milan clubs, Hollywood and The Club, allegedly allowed rich clients to enjoy sexual favors from escorts while taking drugs.
In court documents released this week, a French escort said she saw numerous models and stars taking cocaine at the nightclubs, including former showgirl Canalis.
"I used cocaine along with other people, among whom was Elisabetta Canalis," Karima Menad said.
The evidence was part of an investigation which saw five people arrested earlier this week and both clubs closed down.
Miss Menad's testimony goes back to 2008, a year before 31-year-old Canalis began dating Clooney, 49.
There has been mounting speculation in the Italian press that Clooney, one of the world's most eligible bachelors, is about to ask Canalis to marry him.
The chief prosecutor in the investigation said the high-class prostitutes were paid in money and drugs to encourage clients to buy expensive alcohol.
Go to Skynews.com for the full report.