George Clooney pens letter to Parkland students: 'You make me proud of my country again'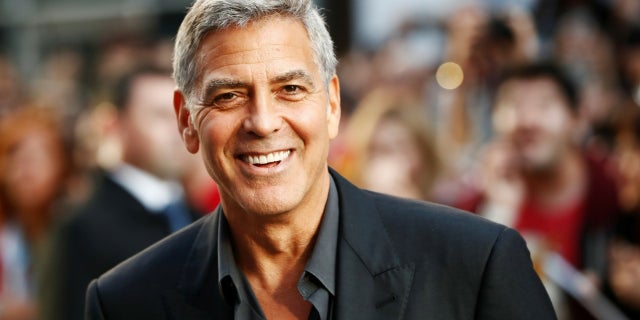 Actor George Clooney penned a letter to the students of Marjory Stoneman Douglas High School telling them he was proud of them and will be marching with them on Saturday.
The Guardian is allowing students involved in the school's newspaper, the Eagle Eye, to run the media outlet's website on Friday. The staff of the paper wrote they requested interviews with celebrities and politicians including Vermont Sen. Bernie Sanders and Florida Sen. Marco Rubio who both agreed to be questioned.
NYC FIREFIGHTER DIES BATTLING BLAZE ON SET OF BRUCE WILLIS, EDWARD NORTON FILM 'MOTHERLESS BROOKLYN'
The students asked Clooney as well but he declined and instead wrote them a letter. The "Up in the Air" actor and his wife, human rights lawyer Amal Clooney, donated $500,000 in support of Saturday's "March for Our Lives," a student-led gun control rally taking place across the U.S.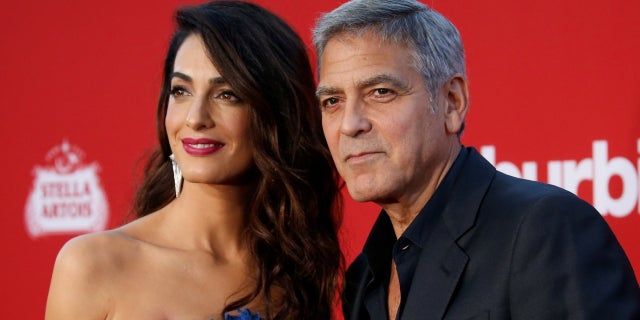 The event is being organized and led by Stoneman Douglas students who are reeling from the Valentine's Day shooting at their school that left 17 people dead.
Clooney wrote, "Amal and I are 100 percent behind you and will be marching in DC on the 24th, but we both feel very strongly that this is your march. Your moment."
TIME MAGAZINE LEAVES SECOND AMENDMENT SUPPORTERS OFF PARKLAND COVER
"The fact that no adults will speak on the stage in DC is a powerful message to the world that if we can't do something about gun violence then you will. The issue is going to be this, anyone you ask would feel proud to be interviewed by you but it's so much more effective if it's young people," Clooney wrote.
He wrapped up the letter by stating that the famed pair "stand behind you, in support of you, in gratitude to you."
"You make me proud of my country again," Clooney concluded.
A number of celebrities donated to the event like Clooney, including director Steven Spielberg and Oprah Winfrey.
The Oscar winner is an outspoken opponent of President Trump and recently said his film "Suburbicon" was inspired by Trump's presidential campaign. Clooney was an avid supporter of Democratic presidential candidate Hillary Clinton.
Fox News' Madeline Farber contributed to this report.