Gene Simmons of Kiss faces lawsuit over groping, misconduct allegations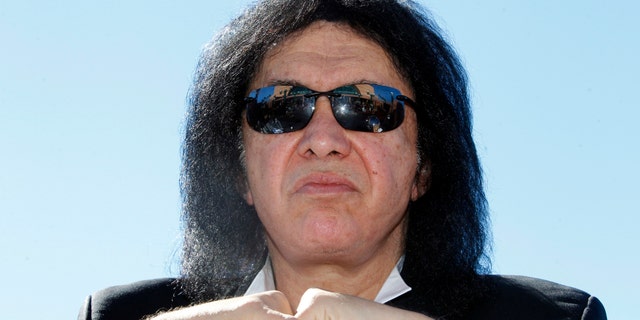 A woman identified only as "Jane Doe" is suing Kiss band member Gene Simmons, alleging that he groped her and made unwarranted sexual advances during a video interview.
According to the lawsuit, the interview occurred Nov. 1 at a Highland, Calif., restaurant that is part of a chain Simmons co-founded with Kiss bandmate Paul Stanley, the Orange County Register reported.
The woman alleges that Simmons, 68, grabbed one of the woman's hands and "forcefully placed it on his knee and held it on his knee," until the woman could remove it, the paper reported.
Simmons, the lawsuit states, continued his "unwanted, unwarranted sexual advances" by reaching for the woman's hand again.
The gesture was followed by suggestive remarks from Simmons, who later touched the woman's buttocks, the lawsuit stated.
The woman's attorney, Willie W. Williams, would not reveal where his client worked. The lawsuit identifies her as a "long-time on-air personality for a local rock station."
"My client is embarrassed and humiliated by the incident with Mr. Simmons," attorney Willie W. Williams told the Register. He said the woman wished to remain anonymous.
"She filed suit because she wanted to make a strong statement that this behavior is unacceptable and she wants to see an end to this type of behavior," Williams said.
In a statement posted to Facebook, Simmons said he intends to "defend myself against any alleged charges you may have been reading about in the media."
"For the record, I did not assault the person making these accusations in the manner alleged in the complaint or harm her in any way," the statement continued. "I am conferring with my lawyers with the aim of vigorously countering these allegations. And I look forward to my day in court where the evidence will prove my innocence."
The lawsuit describes the woman as a "long-time on-air personality for a local rock station," Billboard magazine reported.