Garth Brooks: I would do another Chris Gaines project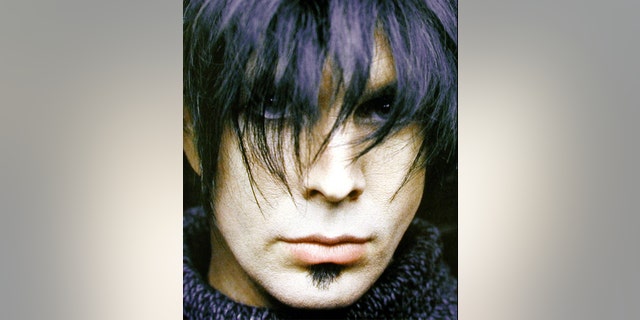 Garth Brooks' 1999 pop concept record was a much-criticized venture, but the country icon says he wouldn't mind doing a sequel.
Brooks took on an alter ego as a pop singer for Garth Brooks in … the Life of Chris Gaines, a conceptual record that cast Brooks as Gaines, an Australian alternative pop-rock singer who is deeply conflicted by his life in the public eye. The album cover featured Garth with a soul patch and dramatically different hairstyle, and the music on the album had nothing to do with his Brooks' country career, instead exploring his pop influences.
The Don Was-produced album was intended as a "pre-soundtrack" for a film called "The Lamb," in which Brooks would portray Gaines, and Brooks promoted the album in character, hosting "Saturday Night Live" as himself but performing the musical numbers as Gaines, and even portrayed Gaines in a fictional episode of VH1′s "Behind the Music." But despite the success of a single, "Lost in You" which peaked at No. 5 on Billboard's Hot 100 singles chart the album confused both critics and fans, and though it sold more than two million copies, it was generally regarded as a failure, and the movie ended up not getting made.
Despite that, Brooks says he doesn't regret making the album that is,"other than getting the s*** kicked out of me," he told a group of reporters at a press conference last week in Buffalo, N.Y., according to the Boot.
"I love the music, and that's what its all about," Brooks says. "Would I love to do a second one? Sure. Would I ever drop that much weight again? I don't think I could."
Brooks has hinted that his next album might be another creative stretch, since he's looking for ways to keep fans engaged in album-length work.
"I'm gonna stay an album guy," he says. "Concept albums are really blowing my mind right now, because if you want to promote an album, think about it a concept album might be the way to go. The great thing about albums is it gives you a lot of choices, and we can all say that the album business is dead, but watch Taylor Swift. I don't think its dead. I just think we've got to hit on the energies that make people want to collect albums."
You Think You Know Garth Brooks?