Gal Gadot named IMDB's most popular star of 2017 for her role as Wonder Woman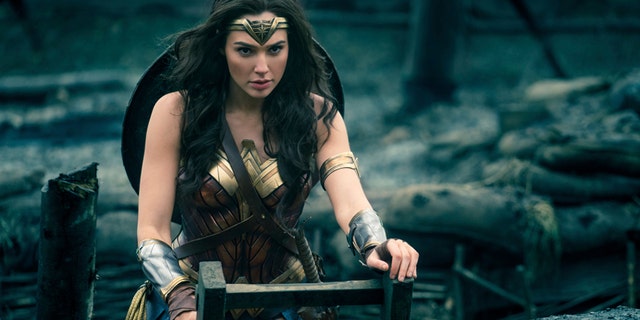 It seems her role as "Wonder Woman" has propelled actress Gal Gadot to yet another Hollywood accolade. The actress has been named the number one star of 2017 based on IMDB's ranking.
Thanks to her dual appearances in the breakout hit "Wonder Woman" as well as the recently-released "Justice League," the popular website measured her page as the most-viewed by its roughly 250 million monthly unique visitors in 2017. The 32-year-old star's high ranking is poetic in its way given her role as one of the most powerful women in comic books and superhero mythology. She's earned the top spot in a year that included seven of the top 10 biggest stars on the list being female.
Only Dan Stevens, Bill Skarsgard and Tom Hardy made the list for the male camp, with Hardy coming in second place for his work in 2017.
"It is no surprise that Gal Gadot is IMDb's Top Star of 2017," Keith Simanton, IMDb's senior film editor told Variety. "She is the embodiment of a superhero in 'Wonder Woman' and 'Justice League,' and has transformed from an actor of interest into her leading role as IMDb's most viewed actress of the year."
Other prominent female stars on the list were Katherine Langford; the star of Netflix's controversial "13 Reasons Why," Pom Klementieff; the newest member of the "Guardians of the Galaxy" and enduring popularity titan Emilia Clarke of "Game of Thrones."
IMDB's top ten most popular stars of the year breakdown as follows:
Gal Gadot
Tom hardy
Emilia Clarke
Alexandra Daddario
Bill Skarsgard
Pom Klementieff
Ana de Armas
Dan Stevens
Sofia Boutella
Katherine Langford
You can see the official announcement video below for clips of each star's 2017 performances.