From Heidi Klum to Charlie Brown: Best Celebrity Holiday Message?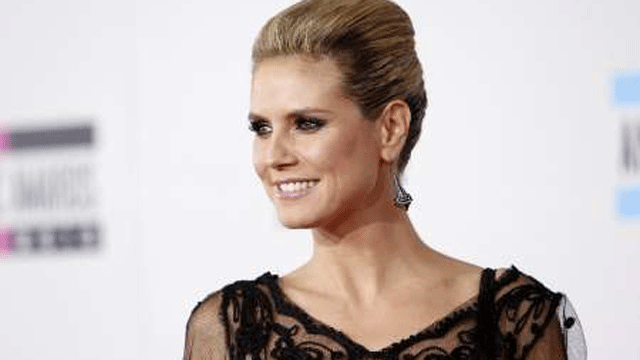 If Heidi Klum in a Santa suit doesn't put you in the holiday spirit, we don't know what will. The supermodel tweeted a photo of herself on Wednesday with the message, "Mrs Claus going to work."
Yup, that's a whole lotta leg she's showing ...
As for Beyonce and Jay-Z, they will NOT be sitting around watching "It's a Wonderful Life" this weekend. According to Hollyscoop, the mega-couple likes a little quiet time around the holidays. "We are both so busy throughout the year that Christmas is just a time to relax with family and count the many blessings in your life. Christmas Day is a no-TV zone. We just like to sit and talk together as a family."
SODAHEAD SLIDESHOW: See the best celebrity holiday messages.
As for Justin Bieber, his mom didn't even let him believe in Santa. "She thought if I grew up knowing about Santa then finding out he wasn't real, that it would be like she was lying to me. And then when she told me about God, I maybe wouldn't believe her," he told AOL Music.
But now that he's all grown up (sort of), he'll be gathering with his family like the rest of us.
"Christmas Eve is when [my mom's side of the family] get together. It's also my grandma's birthday so everyone gets together and we have a good time. Then Christmas Day I always go with my dad and now with my little brother and little sister so that's always fun."
Speaking of "the rest of us," our favorite holiday quote actually comes from a fictional celebrity -- Frank Constanza from "Seinfeld," who invented "a Festivus for the rest of us." The "holiday" takes place on Dec. 23, so if you're celebrating, Happy Festivus!
PHOTOS: See the latest celebrity pictures to hit the Internet.
From Klum to Lady Gaga to Linus from "Charlie Brown" (we threw another fictional character in there), let us know: Which "celebrity" had the best holiday message?