From Costco to country music star: Meet Walker Hayes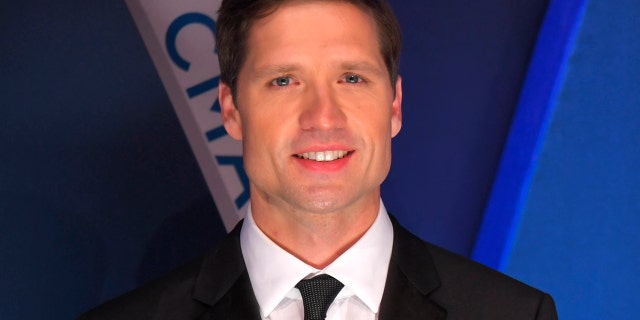 NEWYou can now listen to Fox News articles!
NASHVILLE – Walker Hayes thought he had it all when he was signed to a record label after moving to Nashville. But after two of his singles flopped, the father of six - with another child now on the way - was dropped from his label and found himself working at Costco to make ends meet.
But behind the star was his very supportive wife, Laney, who encouraged Hayes to follow his dream. Hayes quickly learned to always listen to his wife as he's now signed to a new label and basking in the success of his current album "boom."
Fox News: What made you want to pursue a career in country music?
Walker Hayes: I was late to that game. My wife and I were engaged and I was planning on being a real estate agent in Mobile, [Alabama], kind of working for my dad. All my life, I had loved music and been in choir and I have a degree in music but I never planned on doing it as a job. I had a realistic perspective on that. I thought maybe work at a church or be a teacher if you wanted to work in music. I would pick up the guitar and mess around and mimic people and [my dad] was like, "You're really good. You should try to do that at a bar." I was like,"Nah dad, leave me alone." But, one Friday, I said, "Dad, I'll try it but leave me alone after that." And boom! That was it. I called my fiancee and I said, "Hey, you want to change our plans and move to Nashville.?"
Fox News: So you moved to Nashville, got a record deal quickly but it fell through. What came next?
Hayes: A lot of things happened pretty quick... Within a year, I got a record deal pretty fast... made a record, wrote all the songs, put out to singles, but they flopped hard. I didn't have a plan B. Things got hard once I lost that deal because it was one of those situations where it's like you got it, then you lost the deal and think, "Is anybody going to sign me again?"...So I went to work at Costco just to feed the kids but I kept writing.
Fox News: What encouraged you to keep going?
Hayes: I think one, my wife never told me to stop. She's as crazy as I am... I know a lot of family members get real and say, "Hey, I think it's time." I know a lot of friends whose wives will give them ultimatums like, "Hey, give it five years." My wife never did that to me. She never once said, "Hey, I need you to grow up."
Also, I have this thing in me. I would have these battles in my head with my dream. I would tell my dream to leave me alone, to quit telling me to chase it. The notepads and the scribbles on napkins would pile up in my car. I'd think, "I hate writing but yet, I'm still doing it." Writing was my therapy through the tough times we were facing."
Fox News: You took a lot of odd jobs to pay the bills. Does one stick out in particular?
Hayes: One of the most humbling gigs I've ever had was I was paid by a neighbor to go get a dead bird out of her house. She was kind of a high up in the music business, and she knew that I needed cash and I used to do some yard work for her. One day, she was like, "I can't touch this dead bird that my cat brought it in, it's disgusting. I've left $10 on the counter if you'll come get it." I've never been afraid to work for money, it's just it got tough there to work and to write songs at the same time. I felt the pressure to let go of music. I was like, "It's just a hobby. It's just a dream I'm hanging on to and my kids don't deserve having me have trouble taking care of them."
Fox News: You're a father of six -- soon to be seven -- how do balance your family life and career?
Hayes: Somehow it's all run really smooth right not and I think that has a lot to do with my team knowing my priority is my family. Family is first me... In my opinion, my business runs better when my family is a part of it, and I get to see my wife and kids, that makes me a better artist.