French broadcast council calls for more safety precautions following 'Survivor' deaths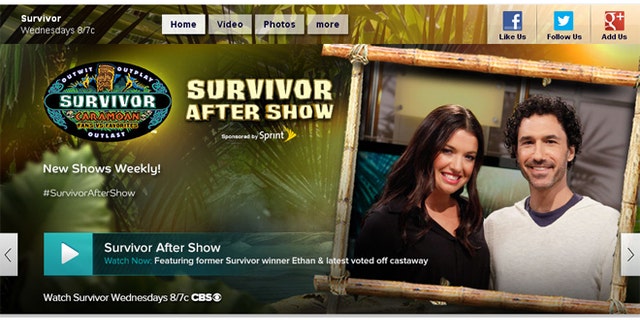 France's broadcast regulator says it's taking steps to tighten safety rules for TV reality shows, following two deaths on the French version of the adventure show "Survivor."
In a statement Wednesday, the Higher Broadcasting Council expressed deep sadness over the death last month of a young contestant and Monday's suicide of an on-screen doctor who treated him.
It said that it will consult with French TV stations in the coming weeks to find ways to further "respect human dignity" on such shows, and reexamine the current rules.
The council also reminded TV producers of the need to exercise "the greatest prudence when recruiting contestants."
On Monday, Dr. Thierry Costa killed himself on location on an island in Cambodia, the TF1 station said. Costa, 38, blamed the press for damaging his professional reputation in a handwritten suicide note that TF1 published on its website.

It was the second death in as many weeks to hit the prime-time "Koh-Lanta" show that it broadcasts.

The first tragedy was a 25-year-old contestant, Gerald Babin, who died March 22 during the first day of filming for the show's 2013 season. Babin went to Costa to get treated for mysterious cramps he had during the season's first tropical challenge but died in a hospital soon after following a heart attack, according to TF1.

The network has not released any details about what the contestants were doing before Babin died but various media outlets have reported he was engaged in a tug-of-war.

An inquiry into "involuntary homicide" was launched by the Creteil prosecutor's office into Babin's death and TF1 immediately cancelled the show's season.

But controversy over the death grew. Anonymous comments appeared in French media accusing Costa and Adventure Line Productions of negligence that contributed to Babin's death — charges that all parties vehemently denied.

Costa's suicide note addressed these allegations.

"These last few days my name has been smeared in the media. Unjust accusations and assumptions were uttered against me," he wrote on notepaper from the hotel where the "Koh-Lanta" team was staying. "Having to rebuild this destroyed reputation seems unbearable to me, so this is my only possible choice."

TF1 said it "shares the pain" of Costa's family.
The Higher Broadcasting Council suggested that "participants get medical and psychological help during filming and for several months afterwards."
The Associated Press contributed to this report.