Freddie Prinze Jr. seems less than thrilled about 'She's All That' remake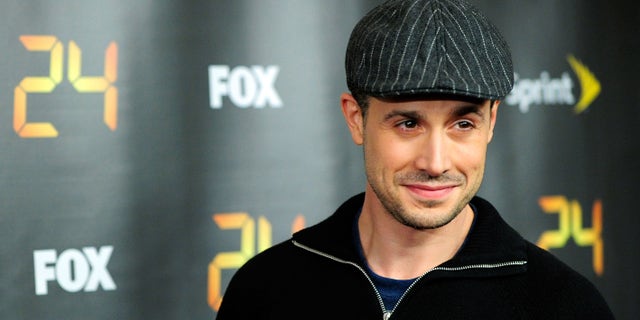 The Internet was buzzing Wednesday when news hit the web that Weinstein Co. and Miramax were reportedly discussing a remake of the hit 1999 movie "She's All That."
The Wrap reported the remake had sign on Kenny Leon as director and Spike Lee's wife, Tonya Lewis Lee, as producer.
While some fans seemed excited about the idea, the film's original star, Freddie Prinze Jr., was less than thrilled.
"Writers have tons of original scripts. Decision makers want built-in audience only. Nothing a writer can do," the actor, 39, wrote on Twitter when a fan suggested Hollywood was out of ideas.
"Tough for writers with original scripts," he added in another tweet.
The less-than-enthused Prinze, whose wife Sarah Michelle Geller announced Wednesday he would be releasing a cookbook, also joked about who would be cast as his character, Zack Siler.
"I'm sure which ever young British or Aussie actor they hire will do a fine job," he tweeted.
The 1999 film is about a high school jock (Prinze) who agrees to a bet to turn a school geek into a prom queen, played by Rachael Leigh Cook. The movie also stars Dule Hill, Mathew Lillard, Gabrielle Union and the late Paul Walker.
Like us on Facebook
Follow us on Twitter & Instagram