Fox News Channel, Fox Sports team up for 'Thursday Night Football' pregame show in New York City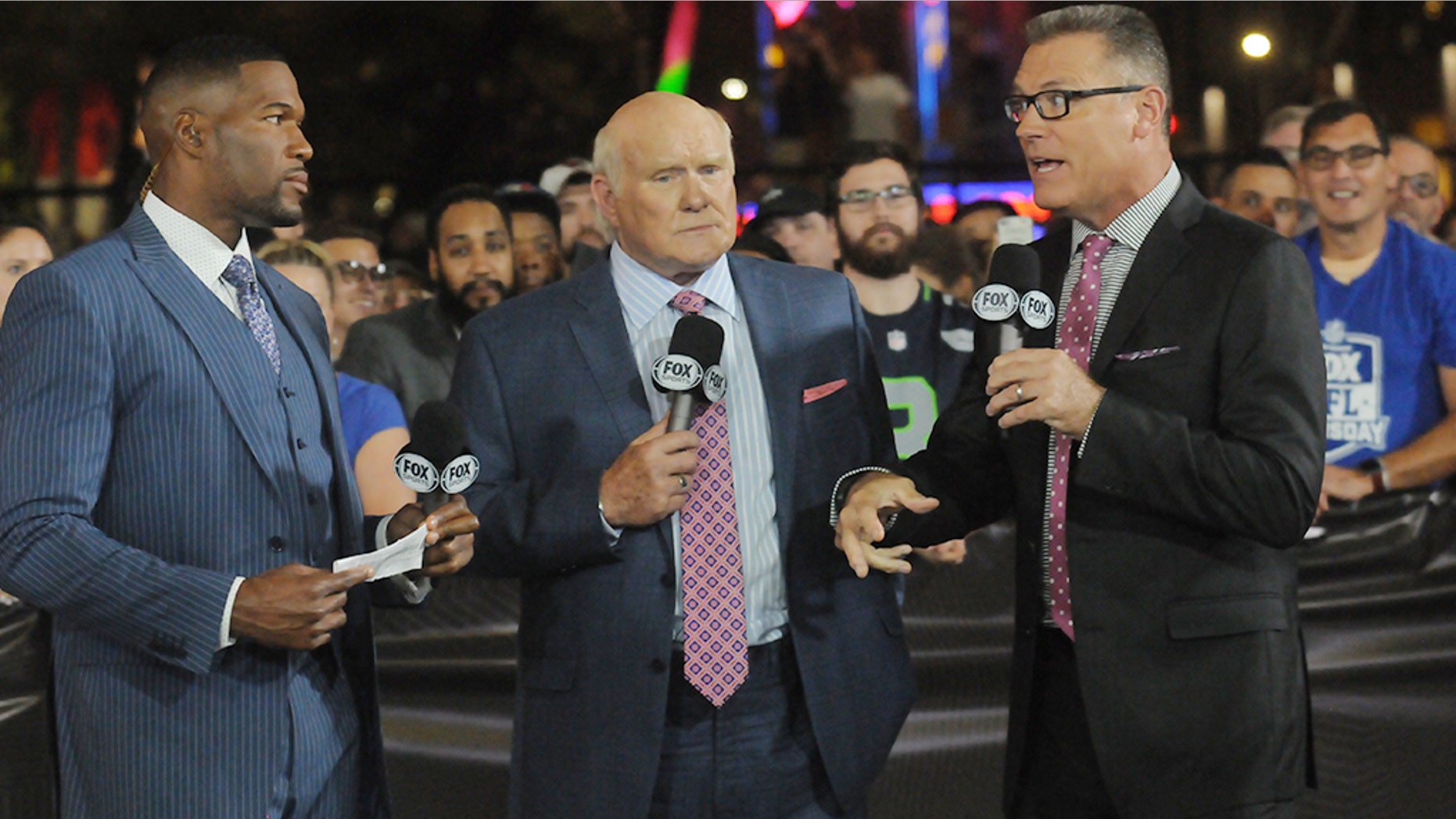 Fox News Channel will team up with Fox Sports for "Thursday Night Football," allowing Michael Strahan, Terry Bradshaw and Howie Long to host the pregame show live from FNC's Headquarters in New York City.
"We're thrilled to work together with our colleagues at Fox Sports, showcasing our state-of-the-art studios, production crews and fan-friendly real estate to further enrich the 'Thursday Night Football' viewing experience," Fox News COO Sharri Berg said.
The "TNF" pregame show will broadcast from Fox News' cutting edge Studio F and on the outdoor plaza known as Fox Square. Strahan, Bradshaw and Long will have access to eight cameras on two floors, interactive monitors and virtual set graphics.
It's the first season that Fox is airing Thursday games. Fox's "NFL Sunday" is housed in Los Angeles, but Strahan needs to be in New York on weekdays for his other gig – co-hosting "Good Morning America."
During the pre-season, the Fox NFL crew told a small group of reporters how everything fell into place.
Bradshaw said he immediately called Fox Sports president Eric Shanks after learning earlier this year that Fox acquired the rights to broadcast "Thursday Night Football" to proclaim he wanted to be part of the action.
"I didn't say, 'Will you let me in?' I said I want in," Bradshaw said. "I just thought this is the perfect match."
Long was also onboard, but Strahan never thought he would be part of it as he assumed the show would be housed in L.A. – which would make it impossible for his hectic schedule.
"No way I can be in L.A. to do a show on Thursday and be back here to do what I have to do on Friday," Strahan said. However, Fox executives wanted to spice things up and decided that the "crazy idea" of basing the show in New York was on the table – with the Fox News studio serving as its home.
"The second they said that, without hesitation, I'm in," Strahan said.
The trio expects to have some special guests during the pregame show this season, as Thursday nights allow players to visit the New York set on their bye weeks and the occasional non-athlete celebrity might even pop up on the show.
Strahan, Bradshaw and Long will travel to Los Angeles on a weekly basis in order to remain on the Sunday show alongside hosts Curt Menefee and Jimmy Johnson, in addition to their new Thursday gig.
The new "Thursday Night Football Pregame Show" will air at 7:30 p.m. ET beginning on Thursday, Sept. 27, when the Minnesota Vikings visit the Los Angeles Rams.