Former 'Teen Mom' star Farrah Abraham enters rehab for alcohol abuse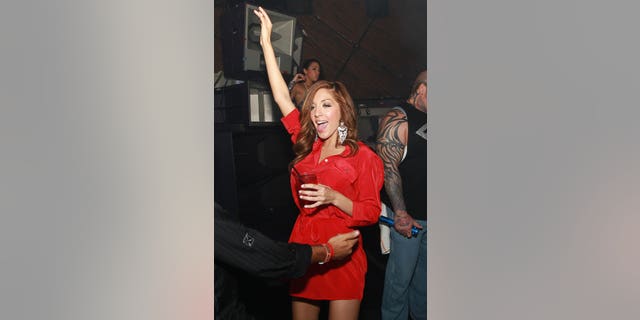 Farrah Abraham, who went from reality TV personality to porn star with the release of her sex tape in May, voluntarily checked herself into a rehab facility, where she'll seek treatment for alcohol abuse.
Abraham, a single mother of one, has entered an outpatient program to deal with alcohol abuse and to focus on her sobriety, the former "Teen Mom" star confirms.
PHOTOS: Farrah Abraham's raunchy photos leak online
"At this time in my life, I need to stay focused on the positive to get through all of the negative that a DUI has caused in my life. I'm 22 and I want to make better choices and ensure I can recognize when I am putting myself in a bad situation next time," she told Radar Online.
The 22-year-old MTV star will undergo intensive counseling at The Lukens Institute in Palm Beach Gardens, Florida, beginning on July 1. The treatment will last for 10 days and will cost Farrah more than $12,000, a source tells the site.
Farrah was arrested in Omaha, Nebraska in March, after allegedly having a blood alcohol level of .147, nearly twice the legal limit.
She was then placed on six months probation and ordered to complete an alcohol education course, which she has since passed. However, the director of the program said Farrah "had difficulty making eye contact, was standoffish and was sarcastic when answering the questions asked of her."
During the out-patient treatment, Farrah is free to go about her daily life, but will be monitored by a sober companion.

Click here for more from The Hollywood Life.