Former Disney star Alyson Stoner opens up about 'scary' coming out process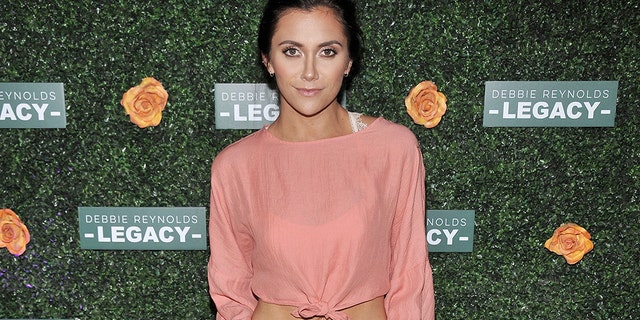 After sharing her experience of falling in love with a woman in a personal essay for Teen Vogue, former Disney Channel child star and professional dancer Alyson Stoner has opened up about the "scary" process of coming out.
"To be completely honest, the non-canned answer is that it's still kind of scary," Stoner admitted to Entertainment Tonight. "Because I think it's a personal journey of discovery and there's a lot of confusion involved no matter who you are and what you're struggling with."
In the emotional essay, the star detailed what it was like to fall in love with women and revealed her internal battle with accepting her sexuality.
"In its purest sense, I felt awakened, more compassionate and like my truest self," Stoner wrote. "She strengthened and inspired me, creating a space for me to discover myself without judgment. We were an example of true love."
But the actress and dancer admitted that she faced some pressure from industry insiders to hold back her true feelings.
"Some people in the industry warned me that I'd ruin my career, miss out on possible jobs, and potentially put my life in danger if I ever came out," she explained. "My dream and all I'd worked tirelessly for since the age of 6 was suddenly at risk by my being true to myself."
Today, the 24-year-old has come to terms with who she is as a person, comfortably identifying herself as soemone who falls in love with "men, women, and people who identify in other ways."
"I'm thankful that there's a community of people who want to support and if we're representing it in film and TV that means that many more young people can find themselves in characters," Stoner told ET. "And it's no strange agenda. We're not trying to force any belief system. It's just simply allowing people to be who they really are."