Former 'Bachelorette' star left reality TV for design show fame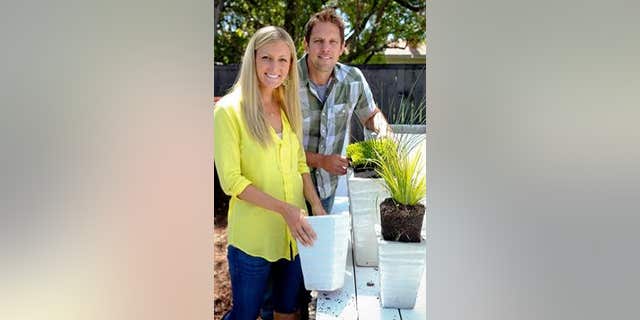 NEWYou can now listen to Fox News articles!
Before Chris Lambton began his career as a lifestyle expert on a variety of design shows on HGTV and DIY, the Cape Cod, Massachusetts, resident tried to find love on ABC's "The Bachelorette."
Lambton failed to win over Ali Fedotowsky on season 6 of the dating competition show but says coming in second place could not have worked out any better.
"I think after my season, putting my personal life on TV so much just wasn't for me," Lambton told Fox News. "Doing landscaping shows and constructions shows... When it comes to my love life, family life, I like to keep that personal.
He added, "Believe me, that worked out well... I met my wife."
Chris and his wife Peyton don't have too much time to watch "The Bachelor" series anymore. The pair welcomed their first child, a daughter, Lyla, in November.
Being busy parents inspired Lambton's new show "Controlled Chaos" on Build.Design.Live.
"We have a 5-months -- this week -- daughter, our first, and as we're setting up the baby room I got thinking this is something a lot of people go through," Lambton told us of the inspiration for his new online show debuting soon.
"[Having Lyla] turned [our lives] upside down in a good way," Peyton Lambton told us. "I've always been someone who wants my house to be neat and organized and it's completely turned upside having a kid...your priority changes."
Watch "Controlled Chaos", coming soon to Build.Design.Live.com.