FNM Exclusive: Kellie Pickler and Kyle Jacobs Reveal the Surprising Key to Their Wedded Bliss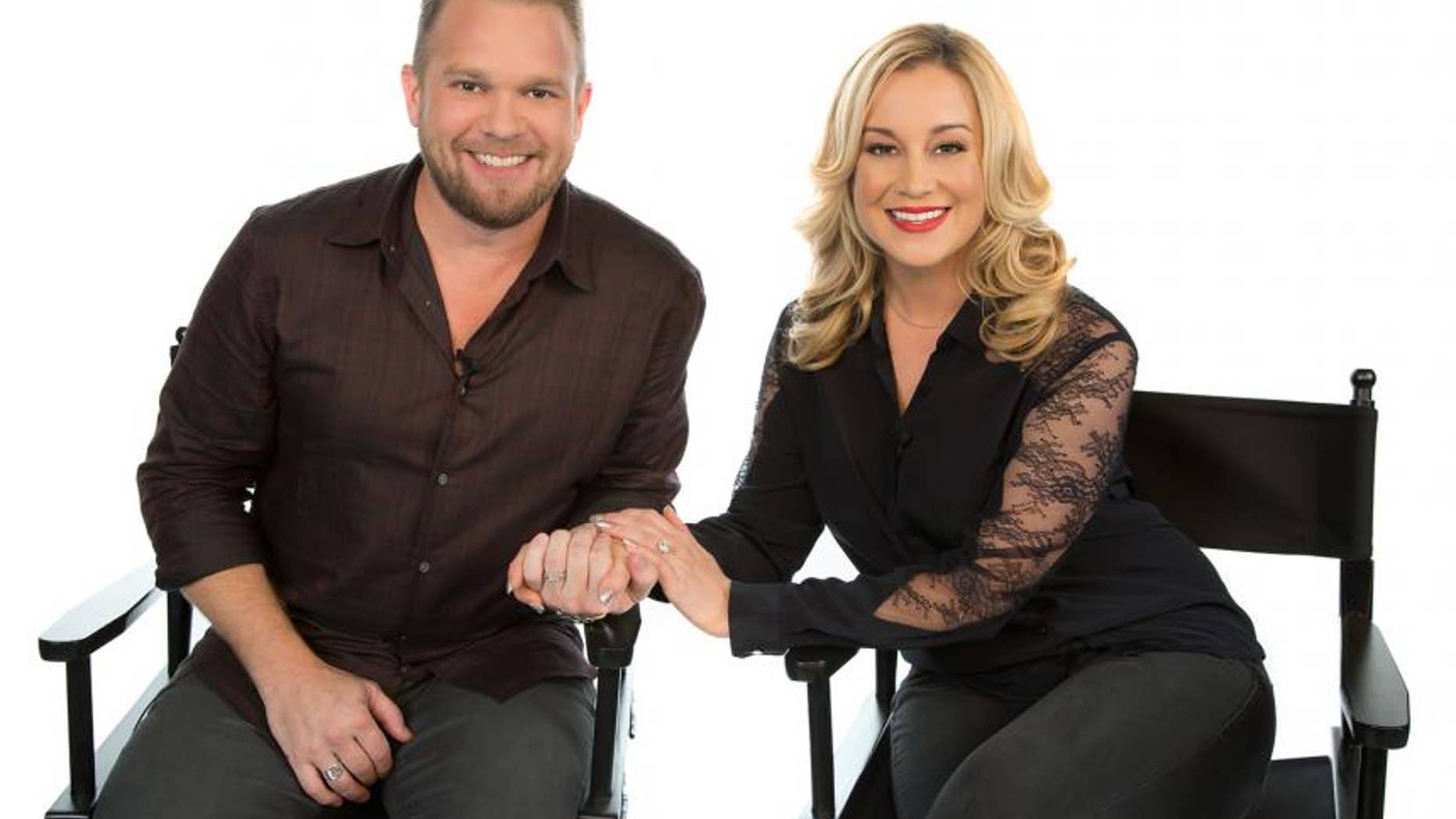 Spending too much time with your significant other can drive some couples bonkers — but for Kellie Pickler and husband Kyle Jacobs, they couldn't be any more in love.
Country music's finest are back with season two of CMT's "I Love Kellie Pickler," a reality TV series that chronicles their marriage in front of cameras, along with a generous serving of comedy while perfectly topped with plenty of Southern charm. And the duo are now ready to deliver loads of new adventures from their life together.
According to the 30-year-old singer, who first found fame as a contestant on "American Idol," viewers will be delighted to see her overcome the "the most terrifying thing" she's ever done. Naturally, Jacobs was right by her side, but perhaps he was a bit too close for comfort.
"We go bungee jumping…the guy pushed me off the ledge! I was terrified." Pickler exclaimed to FOX News Magazine on her loving beau providing her a gentle nudge in attempt to help her reach new heights.
"Yeah, you were fine with skydiving, but not bungee jumping," says the producer/songwriter to his wife, a response that would have resulted in some spouses to wind up in the doghouse.
But thankfully, the couple insist that the key to their wedded bliss has been spending more time together than ever before.
"I think that with us before our jobs really — you know, me being on the road a lot, he's in the studio a lot, and sometimes on the road touring with (singer/songwriter) Lee [Brice], and writing songs and writer's retreats, that, you know, our jobs can sometimes pull us apart," says Pickler, who tied the knot with Jacobs in 2011. "And so, since we started shooting the show, we get to spend so much more time together, and so it's actually been really good for us."
"Yeah, I think one thing that we discovered too is this is the most concentrated time that we have ever spent together," adds Jacobs. "And the good news is we actually still like each other."
"But we knew we loved and liked each other before we got hitched," says Pickler.
Check out our exclusive interview with Pickler and Jacobs above where you'll get a sneak peek of the hit show's adrenaline-fueled season two, what's it really like having cameras follow them around, and how they manage to stay so close even after that bungee jumping incident. And if you need more proof that these two crazy kids can't get enough of each other, see our favorite snaps from their Instagram pages below: