First Super Bowl Without Cheerleaders Has Some S-A-D, Others G-L-A-D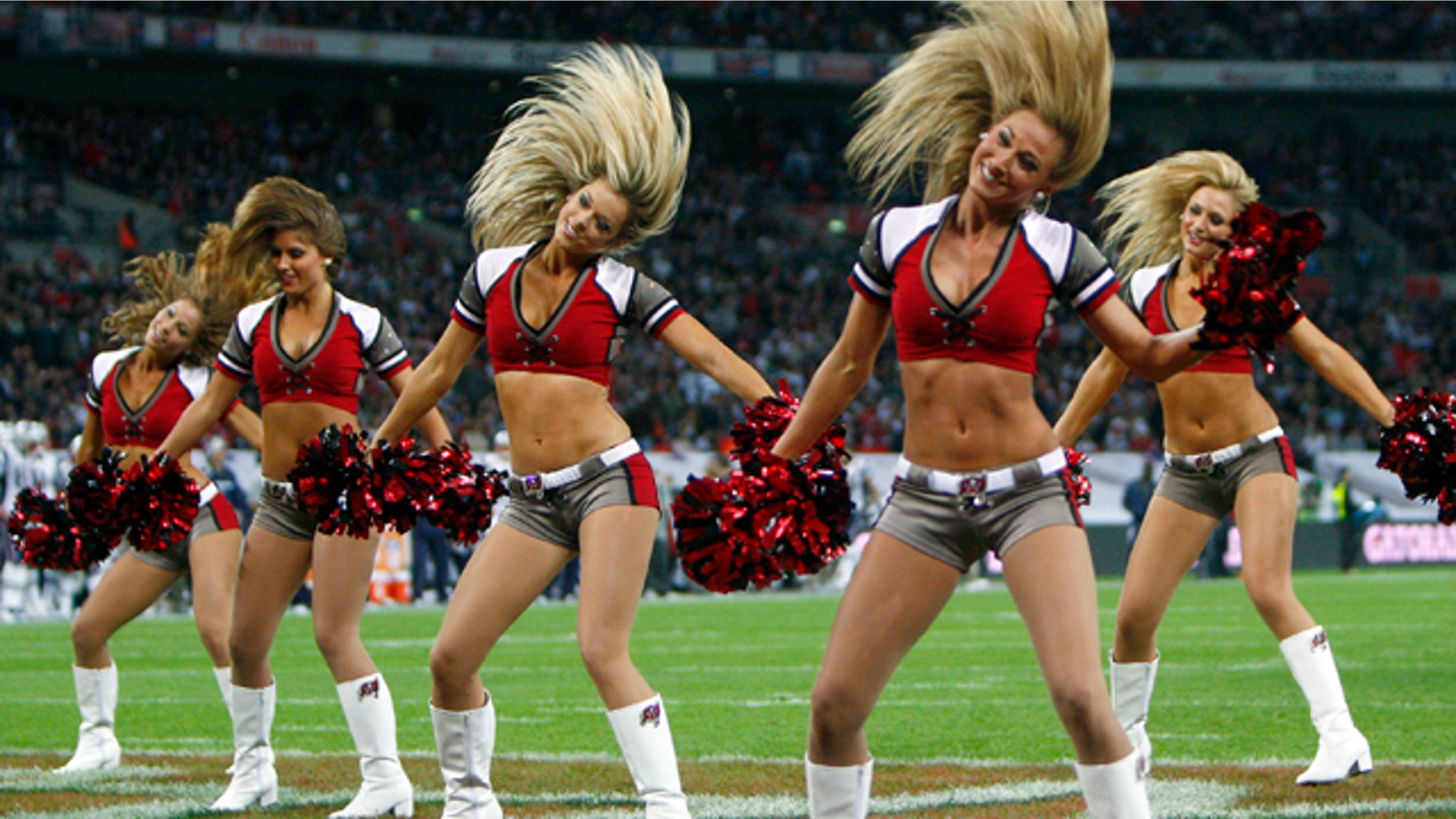 This weekend's Super Bowl clash between the Green Bay Packers and Pittsburgh Steelers will  be the first in the game's 45 year history sans cheerleaders.
The Packers and the Steelers are two of the six NFL teams that do not have pom-pom squads, and they haven't had them in years. The Packers did away with their cheerleaders in 1988 after market research indicated fans didn't really care, and in 1970 it was an "organizational decision" to dissolve the Steelerettes.
This makes some S-A-D.
And others G-L-A-D.
Both NFL teams confirmed to FOX411's Pop Tarts that they won't be bringing stand-ins to Dallas for the big game, and an NFL spokesperson also told us that the league won't be fielding in a substitute squad, even though they do feel cheerleaders "enhance the overall game day experience."
"They aren't necessary to a sporting event per se, but cheerleaders have always been a tradition in sports, and some of the teams have become icons in their own right, such as the Laker Girls and the Dallas Cowboys cheerleaders, which even had their own reality TV show," said Jamie Beckman, SheKnows.com pop culture expert and former state-level competitive cheerleader herself.
And despite some notions out there that cheerleading involves nothing more than copious amounts of hairspray coupled with the ability to smile and bleat, Beckman wants to set the record straight – it is a sport in itself and it has its place.
"[The cheerleading squads] put in long and hard hours working to develop complicated, tumbling and stunt-filled routines that no average athlete could master without serious training. For those squads, cheerleading is definitely a sport any way you slice it," she continued. "For the dance teams, it's the same thing: They're professional dancers who work hard on their half-time routines to entertain the crowd. Not just anyone can make those teams."
Despite the skills these squads may possess, others don't feel they are integral to football.
"I have always felt as though cheerleaders were entertainment for people who weren't really there for the game," said LA-based sports expert Larry Tobin. "I honestly couldn't have told you that there were cheerleaders at any of the Super Bowl games I've been too. I would bet that, if it wasn't a news story, people at the game wouldn't have even known they weren't there."
Lindsay McCormick, host of The Fan on Comcast SportsNet, agreed that the poms probably won't be missed over the weekend.
"I do think cheerleaders add to the atmosphere of the game, but this is the Super Bowl. How much more atmosphere do you need? You've already got the Black Eyed Peas and plenty of entertainment throughout the game," she said. "While I don't think the concept of cheerleaders in general is demeaning, I think some teams have pushed the envelope with costumes and certain dance moves. I wish we could take it back a few years, there are kids at these games."
President of Screw Top Media and Host of DFW Sports Beat on Fox Sports Southwest, Brady Tinker, is deeply disappointed that the enthusiastic high-kickers will be absent from the sidelines this Sunday and feels that they truly embody the NFL spirit.
"I love the tradition of beautiful and talented women cheering on their men in a game of athletic skill and grace. They represent the most ardent of fans, as no matter what the score is they are rooting on their team," Tinker told us. "Cheerleaders mix so many sides into the genre that is the NFL football – beauties and the beasts, women and men, loyal fans to the final gun. All of these points of view add to the artistic point of view that is an NFL game, and it is disappointing to not have them for the biggest game of them all, the Super Bowl."
Having been devoted to dance routines and back flips for so many years herself, Beckman said she'll feel a pang of sadness that cheerleaders won't be there as the Steelers take on the Packers. She does add however that she feels the cheerleaders associated with men's sports have developed a "certain creepy, sexist feeling" given that the focus is often on young women donning bright stage makeup and midriff-baring tops, while projecting rah-rahs for the men, which potentially sets a dangerous example to young, impressionable girls.
"Little girls should grow up with the drive and ability to pursue their passions, whether through sports or through something like dance, and if all they see the women on TV doing is wearing lipstick and waving pom-poms, then there's a problem," Beckman added. "Will I personally miss the cheerleaders? I might — as a former cheerleader, I still love to watch the routines, and I still like catching the cheerleading competitions on ESPN. But I have to say, as I grew older and left my cheer career behind, I realized that during NFL games, when the cameraman shoots a blond cheerleader right before the station goes to commercial, it ain't because he's trying to capture her athleticism."
Deidre Behar contributed to this report.