First Promo for Conan O'Brien's New Show Airs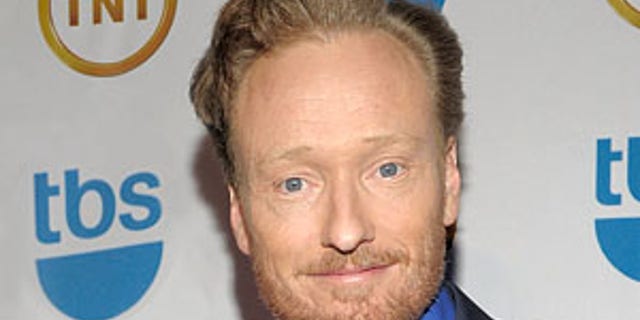 NEWYou can now listen to Fox News articles!
Conan O'Brien is taking a cue from Monty Python for his new late-night show, at least for the show's promo.
In this brief teaser for his new TBS late-night series, O'Brien seems heavily influenced by the famous animation sequences of the legendary British comedy troupe.
TBS debuts Conan O'Brien Emmy campaign
However, little else beyond O'Brien's love for Monty Python is revealed about his first post-Tonight Show series. Although the show's premiere is less than three months away, O'Brien's new series still has no official title.
O'Brien is nominated for four Emmys for his version of The Tonight Show.
Check out the promo:
What do you think of this teaser? And what do you think O'Brien should name his show?
View original VIDEO: Check Out the First Promo for Conan O'Brien's New Show at TVGuide.com
Related Articles on TVGuide.com
Other Links From TVGuide.com