First Look: Raymond Reunion on The Middle!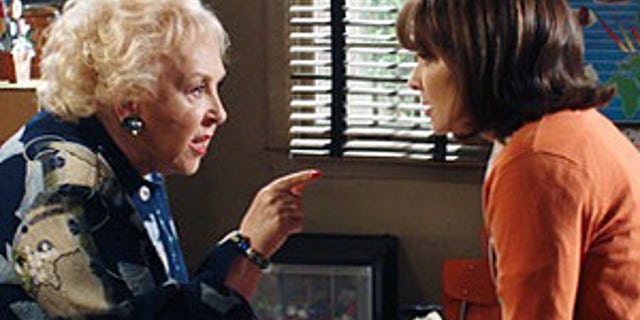 Expect to feel some déjà vu when The Middle returns on September 22 with an episode that reunites Patricia Heaton with her Everybody Loves Raymond mother-in-law, Doris Roberts. And for Heaton, it's like old times when her character, Frankie, ends up on the losing side of a battle with Roberts, who plays Brick's teacher Ms. Rinsky, a woman Heaton describes as "very no-nonsense and sick of interfering parents like Frankie."

Executive producer Eileen Heisler adds, "It's a nod to their previous relationship, where [Ms. Rinsky] just kind of makes Frankie spin — she makes her confidence go down the drain rather quickly." Heisler, a self-proclaimed Raymond fan, says she didn't consider having the two get along. "I don't think anyone would have liked that. Patty tries, but I don't think she can ever have the last word with Doris Roberts—not on my watch!"

Subscribe to TV Guide Magazine now!
View original First Look: Raymond Reunion on The Middle! at TVGuide.com
Other Links From TVGuide.com