First look at George Clooney in 'Downton Abbey'...sort of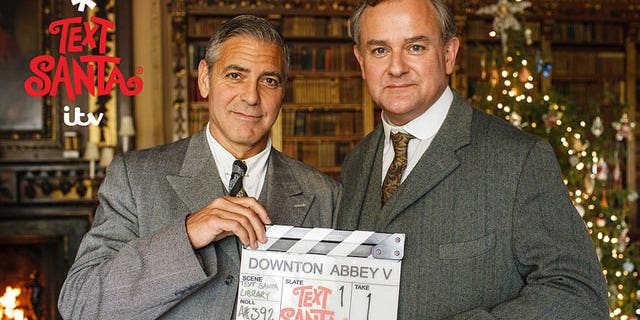 A two-time Sexiest Man Alive is at Downton.
After taking a British wife this summer, George Clooney has joined the beloved U.K. show "Downton Abbey" as a 1930s gentleman -- and he fits right in.
PHOTOS: Biggest 2014 Celebrity Weddings
With his hair slicked back and donning a wide-lapeled suit, he is apparently either filling in for or mistaken for Robert Crawley, Earl of Grantham (Hugh Bonneville) in this first 20-second teaser. In the clip, Cora Crawley, Countess of Grantham (Elizabeth McGovern), taps Clooney on the shoulder and calls him "dearest."
Sadly, it's not for an episode of the hit series. The 53-year-old A-list actor is appearing in a one-off sketch of "Downton Abbey" in support of the British charity Text Santa, an annual fundraiser that raises money for U.K. charities over the holiday season.
VIDEO: Christian Bale Gets Catty with George Clooney: 'Just Shut Up'
Clooney is a fan of the show and became pals with Hugh Bonneville after shooting "Monuments Men" with him.