Film captures last four months of critic's life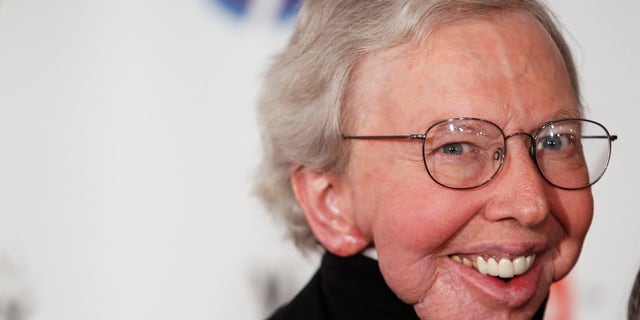 When "Life Itself" debuts Sunday at the Sundance Film Festival, it will be the first time Roger Ebert's widow will see the full documentary about her late husband's life.
"I made a decision that I wanted to see the movie at the Sundance Film Festival because it's a film festival that meant so much to Roger," said Chaz Ebert, who has only seen early clips. "I just felt I want to have the experience of seeing a movie about him with the Sundance audience."
Ebert was a long-time supporter and Sundance attendee, writing in 1997 about being at the festival in its early years when the award ceremony was in a hotel conference room.
"Life Itself" includes footage director Steve James — famous for 1994's "Hoop Dreams" — gathered over the final four months of the famed film critic's life. Ebert died in April after a long battle with cancer.
Chaz Ebert and the crowds in Park City, Utah, won't be the only ones watching the premiere on Sunday. Filmmakers tapped into Ebert's wide net of online fans to crowd fund $150,000 for final production costs. Donors will receive a code that lets them stream the documentary at the same time it plays at Sundance.
"A big part that went into the decision-making was this idea of building community for the film and getting people involved," James said. More than 1,600 people contributed to the online campaign that ended Tuesday, he said. The film's budget also includes funding from private sources and foundation grants.
The documentary will in some ways be different from what James envisioned when he asked the Eberts if he could shadow them and tell the story of Ebert's 2012 autobiography, "Life Itself."
"When I started I wasn't anticipating that he would be gone in four months from the day we started filming," James said. "I thought I was going to show him being incredibly vibrant and active despite what he went through."
The first day of filming wasn't at a screening or dinner party, James said. It was at Chicago's Northwestern Memorial Hospital. The Pulitzer Prize-winning critic lost portions of his jaw and the ability to speak, eat and drink after cancer surgeries in 2006. Shortly before he died, he announced that he was undergoing radiation for a recurrence of cancer.
Despite Ebert's illness, James said he feels he was able to capture the longtime Chicago Sun-Times columnist's spirit and sense of humor, presenting the man, not just the icon.
"He's been such a great and important influence on my career," James said. "It's a film I hope if he were still with us that he would love. I was thinking about him all the time when I was making this film, 'What would he think?'"
About two dozen interviews are part of the film, including with directors Werner Herzog and Martin Scorsese as well as Marlene Iglitzen, the wife of Ebert's late famous partner, Gene Siskel.
"Going in I had this in mind that I was going to follow him around some in the present and use his life in the present as springboard to his life in the past," James said.
James said the Eberts "really opened up," and allowed his crew access.
Chaz Ebert said James was unobtrusive, though she still noticed the cameras.
"I am so glad we said yes," she said. "I am so glad that we will have a record of this really gracious, brilliant, extraordinary man. I hope that there is some humor in it because Roger was very funny. He loved a good laugh."
The documentary isn't Chaz Ebert's only recent effort at keeping her late husband's memory alive. She is working on several projects, including the rogerebert.com movie review website, a Broadway show, TV shows and an animated review show.
"A lot of these are projects that Roger and I had in the hopper for a while," she said. "I don't want people to think 'Oh, all of these are new projects.' Roger was incredibly energetic, even in his illness."
"Life Itself" will have screenings next month in New York, Los Angeles, Chicago and Ebert's hometown of Urbana, Ill. Filmmakers said plans for theatrical distribution are still being worked out.