Fifth Harmony thanks fans in emotional messages after final show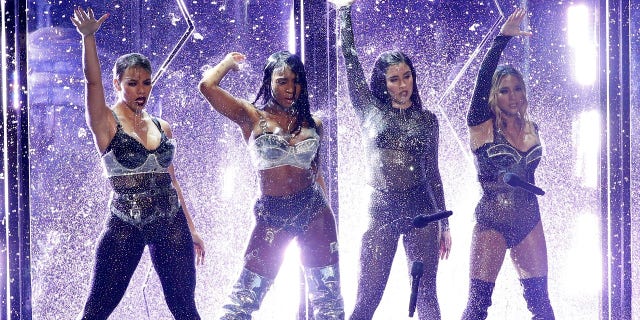 Fifth Harmony thanked fans in emotional messages posted on social media after taking the stage for their final show on Friday.
The group, who announced in March it will be taking an indefinite hiatus, took the stage at the Hard Rock Live at the Event Center in Hollywood, Fla. — the last stop in their PSA Tour concert.
The all-female singers thanked fans on Twitter for their support ever since they came together six years ago.
"We couldn't have asked for a better final show, thank you to everyone who came out tonight! Florida, we love you! You're forever in OUR hearts," the group tweeted from its official Twitter account.
The singers also posted several group shots on their personal pages. Ally Brooke shared a black and white photo with the caption, "I love you."
"FOREVER & ALWAYS. I love you more than you'll ever know. Thank God for all of it," Normani tweeted.
Dinah Jane also shared a similar message, writing "til next time x @FifthHarmony."
Lauren Jauregui simply wrote "thank you" before she went on stage with the singers for the last show.
Fifth Harmony members shocked fans when a couple of months ago they released a group statement about their break.
"After six years going hard, non stop, we also realized that in order to stay authentic to ourselves and to you, we do need to take some time for now to go on hiatus from Fifth Harmony in order to pursue solo endeavors," a statement read.
The group, which formed in 2012 on the second season of "The X Factor," hit a rough patch when fifth member Camila Cabello announced she was leaving, then shortly released her first solo album.
The all-girl band insisted in 2016 they would continue as a four-piece. The four singers also juggled solo projects of their own while in the band.