'Fast & Furious' Star Michelle Rodriguez Gets High On The Red Carpet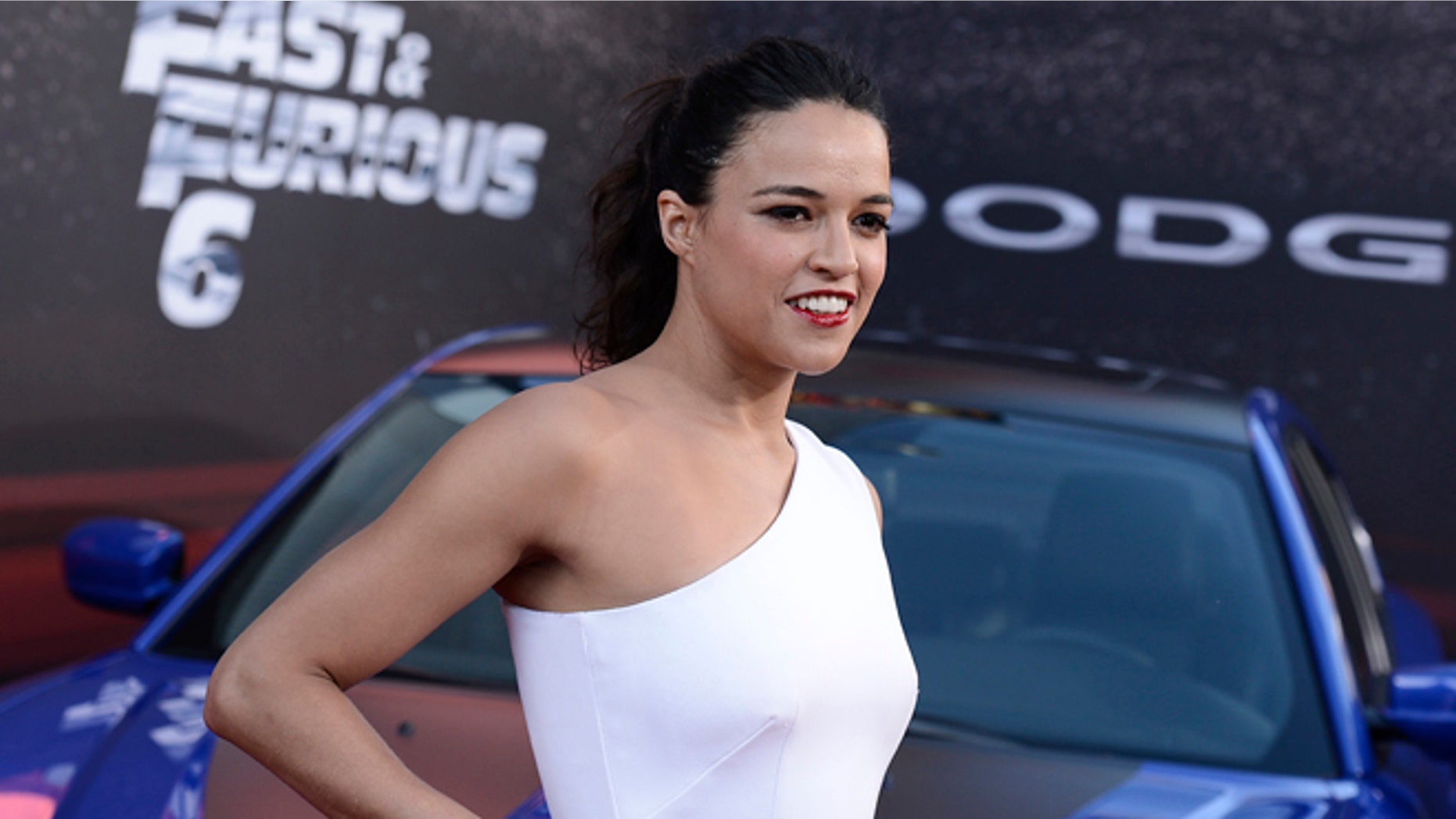 To Latina bombshell Michelle Rodriguez, the Los Angeles premiere "Fast & Furious 6" seemed more like the opening of a new Cheech & Chong film.
California's lax marijuana led to a very hazy walk down the red carpet for the actress of Dominican and Puerto Rican descent, who seemed more perturbed than amused by the smell of grass emanating from the crowd.
"I smell pot. Don't you smell pot? You guys are smoking," Rodriguez said, according to the celebrity gossip blogger Perez Hilton.
Rodriguez then quipped that rapper and famed pot smoker Snoop Dogg was somewhere in the crowd.
"Is Snoop in there somewhere? Where's Snoop? I smell weed. I'm getting high. It's going in my mouth."
Rodriguez was among a number of stars to show for up the premiere of the sixth installment of the Fast & Furious series.
Clearly, nobody ever told the makers of the "Fast & Furious" franchise that less is more. More is ALWAYS more — and so regular fans will be delighted with this latest installment, which again ups the ante with the cars, the crazy stunts, the crashes and the fights.
Vin Diesel's Dom, now wealthy and living the good life, is lured back into action by his erstwhile nemesis, the federal agent Hobbs (the absurdly buff Dwayne Johnson). It seems a villain named Shaw has amassed a huge military arsenal — including a big tank and a cargo jet — and is one component short of wreaking total havoc.
Even more important for Dom, he has Letty working for him — she's Dom's former paramour, and seems to be suffering from amnesia. A welcome — indeed, crucial — element of all this is the film's sense of humor. Especially funny are Tyrese Gibson as Roman and Chris "Ludacris" Bridges as Tej, Dom's partners in crime.
Not everyone gets out alive. As for the lucrative franchise, though, it's clearly alive and kicking; there's even a post-credits teaser here for the seventh film.
The Associated Press contributed to this report.
Follow us on twitter.com/foxnewslatino
Like us at facebook.com/foxnewslatino