Farrah Abraham calls Bristol Palin's 'Teen Mom' casting 'inappropriate,' says she's a 'single white female'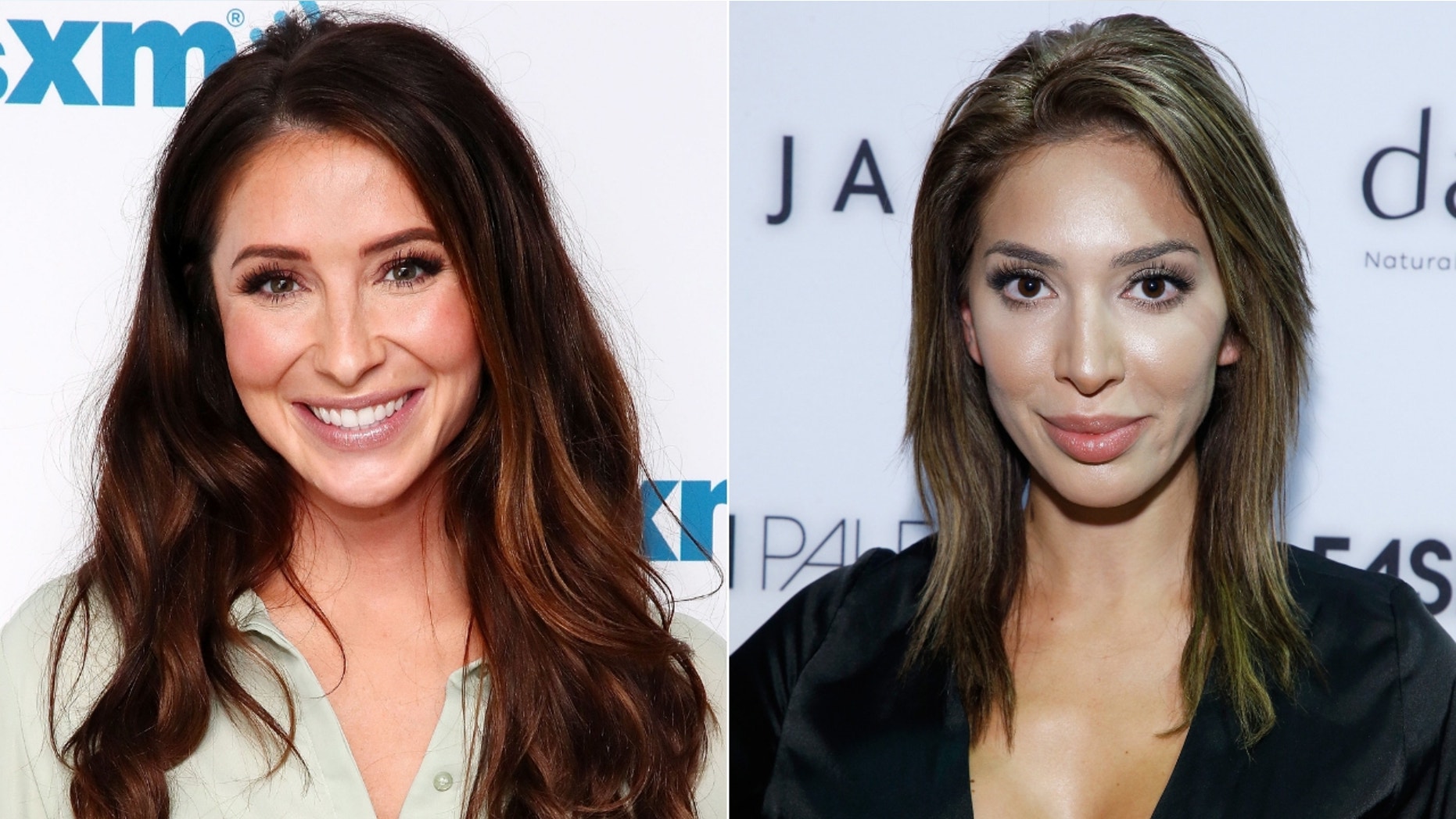 Reality-turned-adult-film-star Farrah Abraham said Monday it was "inappropriate" for MTV to cast Bristol Palin in "Teen Mom" and accused the mother of three of following in her footsteps.
The former "Teen Mom" actress said on "The Jenny McCarthy Show" that Palin was a "single white female" — a term that's used to describe a woman who obsessively wants to be like another female by copying her fashion and lifestyle choices.
"[Bristol] like moves to the same city as me, does the same things as me and I don't know what that is but it's a little scary. I don't want any crazy stuff or people copying or following me or living where I live," Abraham told host Jenny McCarthy.
The MTV series brought on Palin and Cheyenne Floyd for its 8th season of "Teen Mom: OG." Abraham called the new castmembers "inappropriate" choices.
"I would say it's not appropriate for both Bristol and the other woman who has joined," she said. "I would say it's inappropriate. When you've been watching a show and you know what it's about, hovering around for so long, I don't think that's authentic to what the show is about."
Abraham claimed the show did not follow general protocol when it came to casting Palin and Floyd because they were fans prior to joining the franchise. She also accused Floyd of having a baby for the sole purpose of being on "Teen Mom."
"I see that Cheyenne and this other person who has been on MTV definitely collaborated and had a child and knew that there had been a space opening to be on Teen Mom," Abraham said.
BRISTOL PALIN'S 'TEEN MOM' SALARY FOR MTV REALITY SERIES DEBUT REVEALED
As for Palin, Abraham said, "Bristol, she's been around. She's been to public speaking engagements with Maci [Bookout] and so I really feel like they're in the same category of those women who were chosen not to be on the show because they were 'Teen Mom' fans. That's the reason why I say what I say. It's kind of a sad case."
Abraham joined the franchise in 2009 for "16 and Pregnant" and stayed on for the spinoffs until January. She claimed "Teen Mom" ratings "went down" after she left, adding that she's "not shocked." She also said she doesn't keep in touch with her former castmates because of "their jealousy or animosity."