Fans blast Taylor Swift for saying 2017 'couldn't have been better'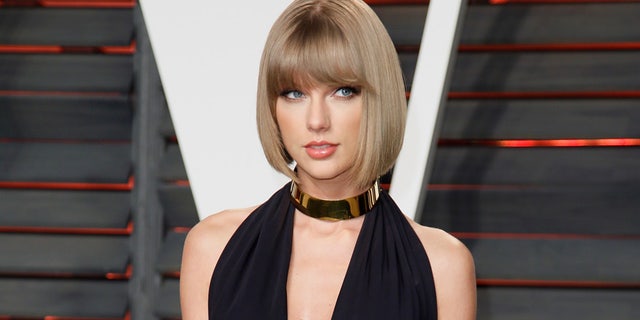 Taylor Swift rang in her 28th birthday but some fans couldn't care less.
Swift celebrated her birthday on Dec. 13 and took to Instagram to share with fans that she "couldn't have asked for a better year." But the "Reputation" singer was immediately shot down by fans who criticized Swift for being "tone deaf" to major 2017 events.
Followers highlighted some of the year's most controversial events such as mass shootings, Trump's travel ban, white supremacy marches and the sexual assault cases that flooded Hollywood, news media and Capitol Hill.
One Twitter user reminded Taylor of this year's events and said:
"I mean, yeah there were Nazi's and white supremacy marches, and families are being town apart, and there were mass shootings, and people are losing health care, but none of that affects me, so 2017 was great!"
Another called Swift self-involved:
"I can't even begin to explain the lack of empathy it requires to even begin to describe 2017 as a good year. I simply can't imagine being so self-centered as to not consider this year a crushing loss to all involved."
While 2017 had its tumultuous moments, Swift did manage to get a lot done this year.
In August, Swift won her case against David Mueller, a former Colorado radio DJ, whom she accused of gropping her in 2013. And riding the wave of her trial success, Swift later graced the cover of Time magazine as one the "Silence Breakers" women who fought against sexual assault, for Time's Person of the Year honor.
In addition to combating sexual assault, Swift released her new album "Reputation," which sold more than 1.2 million in its first week, according to Billboard. Recently the star has been performing at New York City's Z100 Jingle Ball, and announced a worldwide "Reputation" tour for 2018.
Finally, this year Swift reportedly found love with British actor Joe Alywn. But Swift's whirlwind romances aren't new to fans and followers.
"Gasp Taylor Swift's personal life was good this year, clearly she isn't paying attention to the rest of the world.
"Saying your personal year was good says literally nothing about the social/political state. A year can be shit socially but good to you regarding personal growth."
Swift clearly had a successful a year, but followers ignited the birthday comment with criticism due to the fact that the star chose to remain silent about the year's most controversial political and social issues apart from her own.