Facebook, Cambridge Analytica Execs to Give Further Evidence to British Lawmakers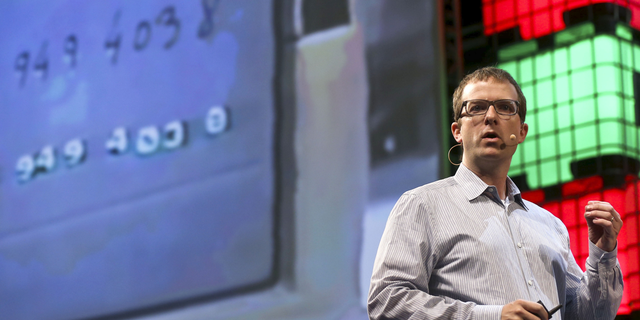 Representatives from Facebook and Cambridge Analytica have been called to give further evidence to British lawmakers looking into fake news and misinformation. Facebook's chief technology officer, Mike Schroepfer (pictured), is the latest executive from the social media giant's top staff scheduled to appear before members of Parliament, while Cambridge Analytica's former CEO, Alexander Nix, will return for a second session.
Facebook co-founder and CEO Mark Zuckerberg has declined requests to appear before Parliament's Digital, Culture, Media and Sport Committee.
The committee is examining the difference between biased but legitimate commentary and propaganda and untruths, and the impact of fake news on public understanding of the world. The panel has focused on the spread of misinformation and alleged Russian interference in key public votes, including the 2016 Brexit referendum.
The inquiry became the subject of greater public interest following whistle-blower Christopher Wylie's revelations in March that 50 million Facebook users' data was allegedly used by political consultants Cambridge Analytica to target voters during the 2016 U.S. presidential election and to aid the Trump campaign. In a blog post published Wednesday, Schroepfer indicated that Facebook data on even more users – "up to 87 million people," most of them in the U.S – may have been improperly shared with Cambridge Analytica.
British-based Cambridge Analytica also has ties to Canadian data company AggregateIQ, which allegedly received money from the Vote Leave campaign ahead of the Brexit referendum.
Schroepfer is scheduled to give evidence before the British committee April 26. Before that, the committee will hear from Cambridge Analytica's former director of program development, Brittany Kaiser, on April 17, and from Nix the following day. Nix previously gave oral evidence before the committee Feb. 27, before Wylie's revelations, which were first published in the Guardian last month.
Parliamentary committee chairman Damian Collins wrote to Facebook last October requesting details of known activity by accounts linked to Russia that related to both the Brexit referendum and the 2017 U.K. general election. Simon Milner, Facebook's policy director for the U.K., wrote to Collins in January to say that the company was looking into the matter.
The committee has already heard evidence from Milner and other Facebook executives. But Zuckerberg has declined three requests to appear, which Collins said was "absolutely astonishing…given these are questions of fundamental importance and concern to his users, as well as this inquiry. I would certainly urge him to think again if he has any care for people that use his company's services."
Earlier this week, Zuckerberg agreed to appear before a joint hearing of the Senate judiciary and commerce committees next Tuesday and a further hearing of the House energy and commerce committee the following day.